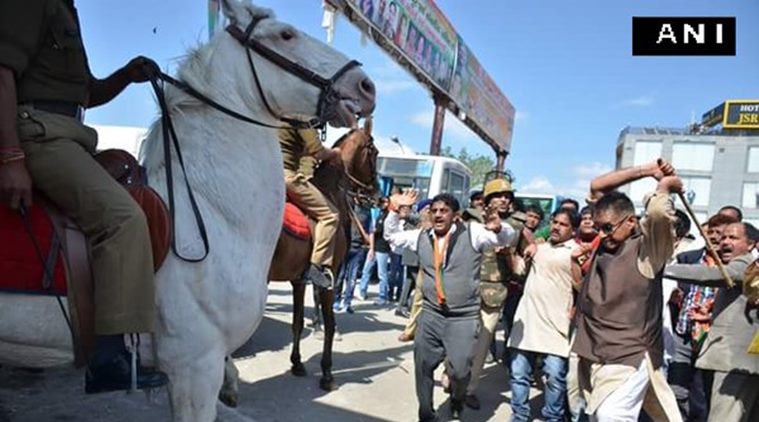 Shaktiman, the Uttarakhand police horse that was attacked allegedly by a BJP MLA during a protest in Dehradun, has had to have its left hind leg amputated.
This, says Poorva Joshipura, CEO of PETA India, means that Shaktiman will never walk again.
"It is a very sad situation. It will be no life at all...he is essentially dead as he cannot stand on three legs and artificial legs for horses are very complicated," said Joshipura. "The injury was life-threatening and has permanently reduced the quality of his life."
In cases such as this, the horse ought to be euthanised, but BJP MP Maneka Gandhi's People For Animals has offered to take care of the horse after the amputation, according to The Economic Times.
On Tuesday, Shaktiman had had a successful operation that should have seen him walk after two months, but an infection in the affected leg made an amputation necessary.
Even the External Skeletal Fixator on his injured leg failed to help Shaktiman stand.
"The horse would weigh about 500 kgs. 40 per cent of a horse's weight rests on his hind legs. It would be impossible for one of his hind legs to take the weight of 200 kgs," said Joshipura. "The other hind leg would also get damaged if he stood. Worse is that a horse sleeps while standing. He must not be getting any sleep."