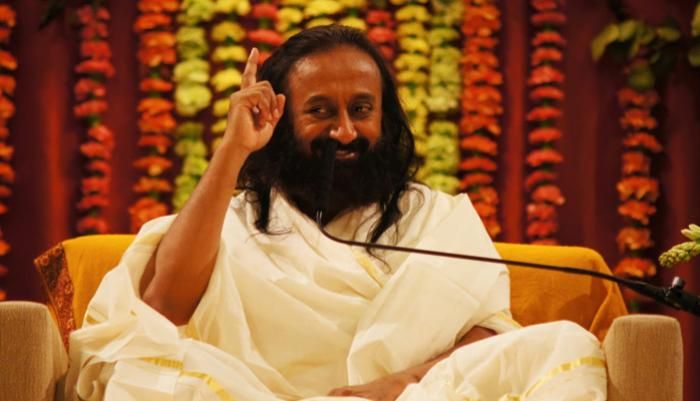 Art of Living founder Sri Sri Ravi Shankar said on Thursday that he would not pay the fine of Rs 5 crore slapped by the National Green Tribunal on the fallout over the World Culture Festival. He said he would go to jail rather than pay up.
The green court on Wednesday gave a go-ahead to the World Culture Festival, organised by Art of Living Foundation, but on the condition that the foundation pay an advance fine of Rs 5 crore before 4PM on 10 March.
Earlier, in n TV interview, he said his organisation would appeal against the fine in court. However, the Supreme Court has refused to entertain a plea seeking a stay on the World Cultural Festival of AOL.
He also said the structure being constructed for the event was a temporary arrangement and that it would be dismantled after the World Culture Festival. He also said that that contrary to accusations of polluting the river, the foundation wanted to create awareness about Yamuna through this event.
Sri Sri also said that President Pranab Mukherjee did not pull out of the event because of the environmental concerns surrounding the event. He confirmed that Prime Minister Narendra Modi would attend the event as scheduled.