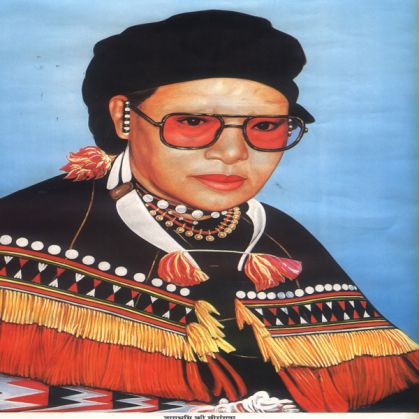 On 24 August, the birth anniversary of north-eastern freedom fighter Rani Gaidinliu, Prime Minister Narendra Modi attended a centenary celebration at Vigyan Bhavan to honour her.
He said it was unfortunate that many freedom fighters like Rani Gaidinliu are almost forgotten in the Indian history.
He also said that she had played an important role in the freedom struggle of the country and was not allowed to enter her village due to some political reasons even after independence.
Modi said that Rani Gaidinliu was inspired by the principles of Mahatma Gandhi and played a major role in educating people of the Nagaland about the works of the father of the nation.
Read More: Lesser known revolutionaries from North-East India who fought against British
The prime minister also talked about the development of the northeast region for the welfare and development of the entire nation.
Who was Rani Gaidinliu?
The title 'Rani' was given to her by the first Prime Minister of India, Jawaharlal Nehru for her exemplary courage and will-power. She is also compared with Rani Lakshmibai for the same reasons.
At the age of 16, she launched a movement against British regime demanding the end of colonial rule and resurgence of Zeliangrong religion of Nagas.
Read More: 16 women freedom fighters who earned us independence as much as their male counterparts
She was sentenced to life imprisonment after being captured by the police. After India achieved independence, she was released and continued to work for the poor and down trodden in Manipur.
Gaidiniliu was awarded Padma Bhushan in 1982.
-with inputs from ANI