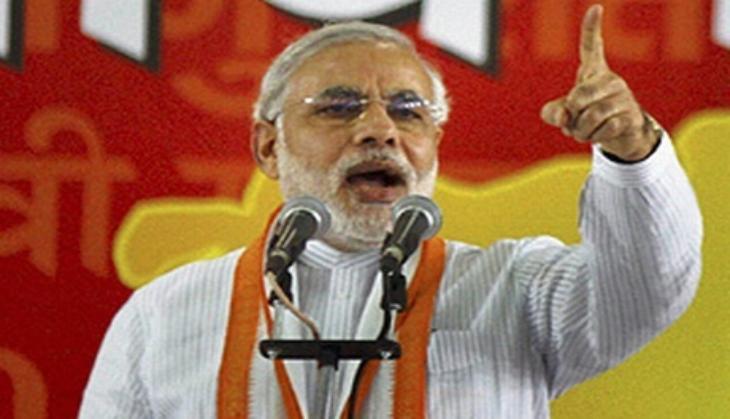 Prime Minister Narendra Modi did not refrain from taking a dig at the Congress on his visit to Ballia district of Uttar Pradesh to launch the Pradhan Mantri Ujjwal Yojana on 1 May. He said that his government is working hard to uplift the poor, while the previous government formulated policies keeping only the ballot box in mind.
The Economic Times quoted PM Modi as saying, "Our government has been working for the uplift of the poverty-stricken people... through 'jan bhagidari' (people's participation). Many policies had been made keeping in mind the ballot box and not the real interests of the vast majority of the poor people of our country."
"Uttar Pradesh has given so many Prime Ministers. But why did the poverty levels go on increasing? Were there some drawbacks in these policies?" he asked, while assuring them that the NDA-led central government was working for them.
PM launched the Pradhan Mantri Ujjwala Yojana (PMUY) which aims to provide cooking gas connections to five crore women beneficiaries from BPL families over the next three years considering that the number of LPG's connections in Uttar Pradesh is lowest in this district.
--With ANI inputs