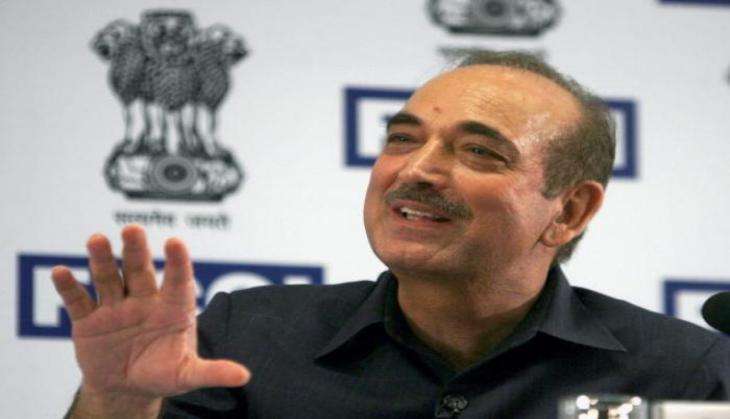 As the nation is witnessing a 'crisis-like' situation ever since the decision to demonetise Rs 500 and 1000 notes was announced by Prime Minister Narendra Modi, the Congress, on 10 November, questioned the timing of the Centre's move and alleged that the decision taken in haste will have an adverse impact on small traders.
Escalating his attack on the Centre, Congress leader Ghulam Nabi Azad said the move reflected Nadir Shah's dictatorial rule of law.
"Our party is against black money. But I think this will impact both wedding and agriculture industries. The Congress Party has always fought against corruption. I can't understand the time of this demonetisation. This is the time of marriages and crop harvesting. This time there was bumper cultivation of crops," said Azad.
Azad, who is the Leader of Opposition in Rajya Sabha, asserted that no political party is against the decision to curb black money but stated that the manner and timing of the government were wrong.
"What will happen to cement and iron factories? There is a way to extract black money. I don't think any political party is against this. But the way and time is wrong. The decision has been taken in haste. This is Nadir Shah kind of law and this doesn't take place in a democracy...but certainly takes place in dictatorship. We have been seeing dictatorship for the last two-and-a-half years but we saw one glance of that day before yesterday," he added.
Also read:With demonetisation of currency notes, BJP has created an emergency-like situation: Mayawati
Union Finance Minister
Arun Jaitley
earlier today assured that people depositing smaller amounts less than 2.5 lakh would not attract harassments from the Income Tax (IT) officials, adding that the banks across the country would open on weekends and extend their working hours to ensure that requisite replacement of currency is available to the people.
He said that people might as of now think that they are facing problems, but they will definitely benefit from the government's decision in the long run.
Chief Economic Advisor Arvind Subramanian said the decision by the government would see reduction of wealth as it would lead to transfer of unaccounted wealth and help the government to spend in public sector projects.
"It should be seen as a transfer of this unaccounted wealth from private sector to Government and public sector, which will boost economy," Subramanian said.
--ANI