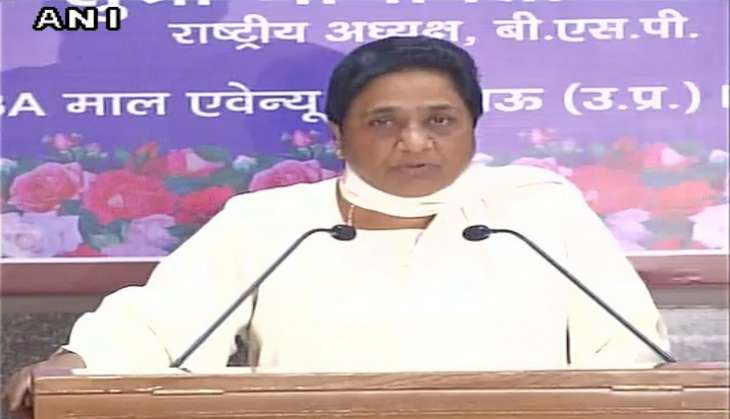 Bahujan Samaj Party (BSP) supremo Mayawati, on 10 November, lashed out at the Centre over its move to ban Rs 500 and Rs 1000 currency notes as part of efforts to crackdown on black money and terror financing.
Mayawati today alleged that the Bharatiya Janata Party (BJP) government has created an emergency-like situation in the country.
The BSP supremo dubbed the decision of currency denomination as a 'selfish' act and asked as to why the government didn't take this step in the first two years of its rule.
"The Prime Minister's decision is a bit selfish. If they really wanted to curb black money then why they took this decision after two years? To hide their inefficiency, economic emergency like situations have been created by the government as elections in Uttar Pradesh are coming close," she added.
Also read: Demonetisation is in interest of our honest citizens who deserve a better India: PM Modi
Asserting that the government is trying to deviate the attention from its failures, Mayawati further stated that only the people from Gujarat and Mumbai are benefited from this initiative taken by Prime Minister Modi.
Asserting that 90% of the people are not happy with this ban, Mayawati said that the BJP has in the two-and-a-half years of its governance tried to benefit the big businessmen and tycoons.
Also read: Rs 2000 notes have been introduced for big transactions: Finance Secretary
"The Central Government does not like Dalits. The people are facing problems at medical stores as they are not accepting the old currency notes. Soon after the announcement of note ban, the people were forced to shut down their shops. The people are badly affected by it," she added.
--With ANI inputs