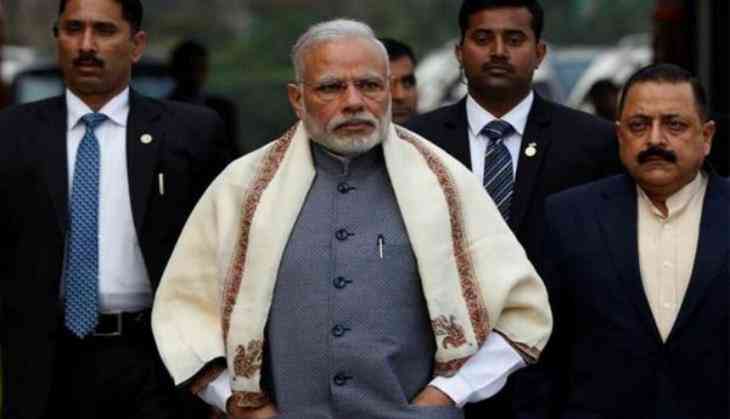 PM Modi 'politicising' Triple Talaq himself: Congress (ANI)
The Congress on Sunday accused Prime Minister Narendra Modi and the Bharatiya Janata Party (BJP) of politicizing the triple talaq issue and urged the former not politicize such issues which can possibly divide the country.
Congress leader Madhu Goud Yaskhi told ANI that since the BJP has come to power, they craftily go after issues which are bound to cause divisiveness.
"Sometimes he (PM Modi) talks about kabristan-shamshan ghat and sometimes Diwali-Ramzan and now he is talking about Triple Talaq. You are not the Prime Minister of one religion and one community but the PM of this country. So, he should think that the country is first. Please don't politicize the issue which divides the country," Yaskhi said.
Echoing similar views, Communist Party of India (CPI) leader D. Raja urged Prime Minister Modi to speak on larger issues keeping in view all religion and community.
"Nobody should politicize this triple talaq issue. There are sections among Muslims who disapprove triple talaq who consider that it is not according to the Quran, they themselves admits it. The fundamental issue is how to empower women, how to ensure gender equality. PM should speak on this larger issue keeping in view all religion and community," he said.
Prime Minister Modi yesterday appealed to the Muslim community to find a proper solution to end the controversial practice of triple talaq.
Addressing the Basva festival, Prime Minister Modi told media, "I believe people from Muslim community would come up to solve the issue of triple talaq and act as a savior to the Muslim women in this crucial period."
He went on to say that there should be no discrimination in the country, adding that 'Sabka Saath Sabka Vikas' was the motto of his government and it would fulfill the promises made to the people without any discrimination.
-ANI