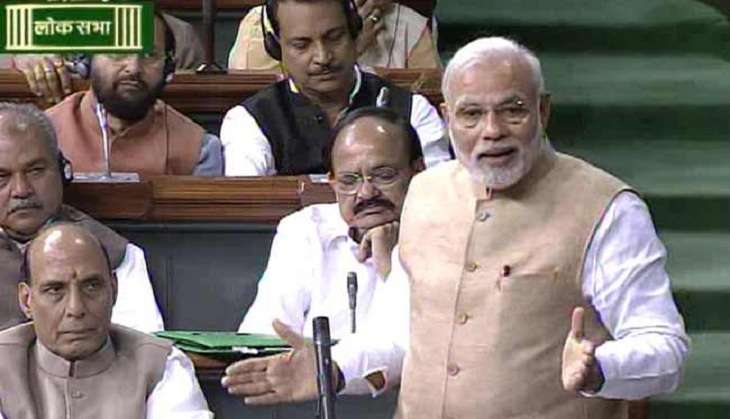 Prime Minister Narendra Modi is expected to speak during the Lok Sabha proceedings on 8 August, as the Lower House of the Parliament gears up to ratify the Goods and Services Tax (GST) Bill, that was passed by the Rajya Sabha with a unanimous majority last week.
The GST aims to put into place a single unified value added tax system, replacing a plethora of different state taxes. This move is expected to transform India into the world's biggest single market.
The GST Bill was first passed by the Lok Sabha in May 2015 and was then forwarded to the Rajya Sabha for ratification. It has now been sent back to the Lower House, to take into consideration the recommendations suggested by the Rajya Sabha.
Once ratified by the Lok Sabha, it will then be forwarded to the President for his assent. The Bill will also require the approval of 15 states.
"With virtually all political parties backing GST, the biggest economic reform since 1991 will sail through smoothly in the Lower House. And the PM will like to crown the moment with an intervention to put it on record that the NDA managed a consensus of course and he will thank all parties," a senior minister told NDTV.
Congress has declared its support for the bill on the categorical assurance that the government will not introduce the central GST bills as money bills.
"The GST bill will enter a critical phase after the Lok Sabha passes it for the second time. The rate and other elements will come in the GST bill and we will use the PM's presence to push the government to provide an assurance," a senior Congress leader was quoted to have said.