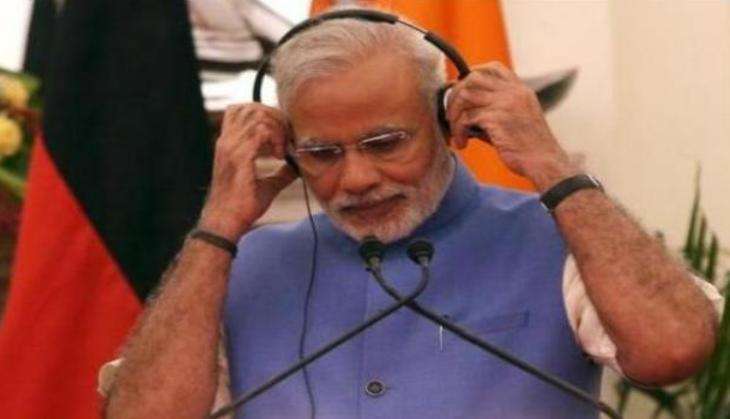 Prime Minister Narendra Modi, whose absence in parliament is always fodder for Opposition protests, today remained seated in the Rajya Sabha even when the House was adjourned for 15 minutes.
Members from various political parties, including some from the Opposition, were seen going to his seat to greet him or chat with him.
The Opposition has daily demanded PM Modi's presence while the note ban and its impact is discussed in parliament. They have also refused to accept anything but the Prime Minister's response.
On 1 December, PM Modi entered the Rajya Sabha shortly before the Question Hour at noon; questions relating to the Prime Minister's Office were listed for today.
The House was adjourned within moments; Trinamool's made raucous protests over allegations that a flight with Bengal Chief Minister Mamata Banerjee on board was forced to circle over the Kolkata airport while it was low on fuel.
The prime minister stayed in the House, as did members of the government as well as the Opposition.
Film star-turned-Samajwadi Party lawmaker Jaya Bachchan was seen walking up to the PM and exchanging pleasantries. She was followed by members of Jayalalithaa's AIADMK and a Left MP.
Renowned boxer Mary Kom, who was nominated to parliament in April this year, was also seen in a discussion with PM Modi.
The Prime Minister was seen smiling and talking to all those who approached him.
-PTI