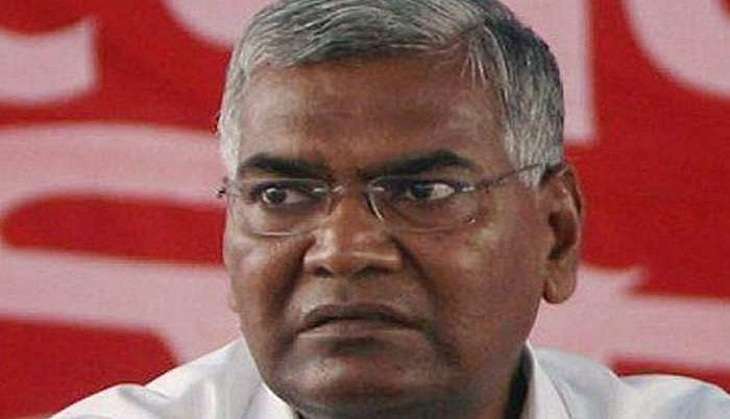 Taking a strong exception to Prime Minister Narendra Modi's attempts to justify the decision of demonetising Rs 500 and 1,000 currency notes, the Left on Sunday said that the former repeatedly speaking on this issue shows that the government is desperate in trying to convince the nation regarding its massive decision, but was failing to do so.
"The Prime Minister should explain the rationale and justification. The Prime Minister repeatedly speaking on this issue itself shows that the government is desperate and it is not able to convince the people," Communist Part of India (CPI) leader D Raja told ANI.
Resonating similar views, Communist Party of India (Marxist) leader Nilotpal Basu alleged that Prime Minister Narendra Modi is further confusing the people on the issue of demonetisation.
"We sympathise with the Prime Minister. But he is not just an individual; he has the responsibility of the entire nation. If the Prime Minister takes over the job of the RBI then it is difficult. We are more concerned about those who do not have a bank account. There are many people in the nation who do not have an identity. So, what will they do?" he said.
Expressing serious concern on the matter, the Polit Bureau said the day to day life of every section of the common people has been thrown out of gear because the government had not taken the requisite and appropriate steps in advance to meet the contingency.
"Workers are not being paid wages. The people are unable to purchase essential commodities, vegetables and medicines, unable to undertake travel etc. due to non-availability of cash. According to the government's own admission, the present chaotic situation will continue for another three to four weeks implying that the people will be subject to sufferings for some more time to come," it said in a statement.
The Polit Bureau demanded that till alternative arrangements are completed, the validity of the old currency notes should continue.