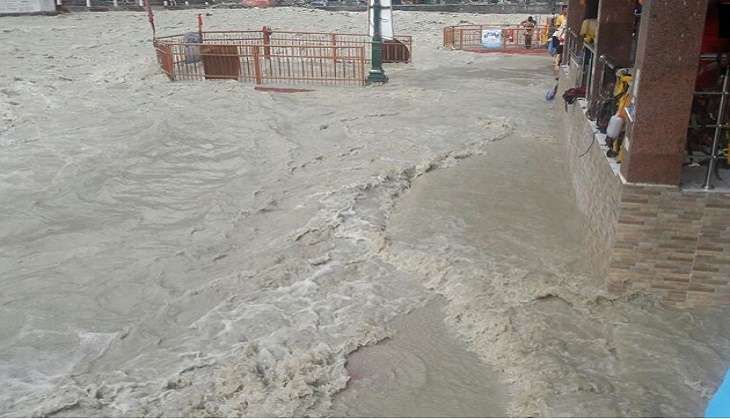 Heavy rains lashed most parts of Uttarakhand today, affecting normal life and disrupting the pilgrimage to Badrinath with the highway leading to the Himalayan shrine choked with boulders in the wake of landslips.
The MeT department forecast very heavy rains over the next 48 hours in the mountainous areas of the state, especially the disaster-prone Pithoragarh, Uttarkashi, Chamoli and Rudraprayag districts where torrential rains may trigger flash floods, cloudbursts and landslides.
"We need to be watchful over the next 48 hours which may see very heavy rainfall within a few hours in Pithoragarh, Uttarkashi, Chamoli and Rudraprayag districts. So people must be alert," said MeT office Director Vikram Singh.
He advised chardham yatris to follow weather alerts and move strictly in accordance with instructions issued by the administration.
Heavy rain which began last night and is still continuing in most parts of the state has affected the pilgrimage to Badrinath with the Rishikesh-Badrinath Highway blocked by debris falling from hillsides following landslips at Lambagad between Joshimath and Badrinath and at Naithana near Chamoli.
Pilgrims bound for the Himalayan shrine have been asked to wait in safe locations built for them en route till the highway is cleared of the obstructions, the Disaster Management office in Chamoli said.
Another spell of heavy rains has added to the woes of those living in the Ghat area of Chamoli district ass they are still struggling to overcome the effects of the flash floods on 1 July, which claimed four lives and blocked over a dozen motor roads cutting off at least 40 villages from the district headquarters.
As per latest updates provided by the MeT department, Haldwani in Nainital district received the maximum of 100 mm rain followed by Mussoorie with 96 mm, Srinagar with 88.2 mm, Dehradun with 74.8 mm, Ukhimath with 66.3 mm, Nainital with 56 mm, and Haridwar with 53 mm.
Dehradun MeT office Director said an improvement in weather conditions is expected from 18 July onwards, when rainfall activity is likely to drop.
A report from Rishikesh said overnight heavy rains have sent the Ganga into spate.
-PTI