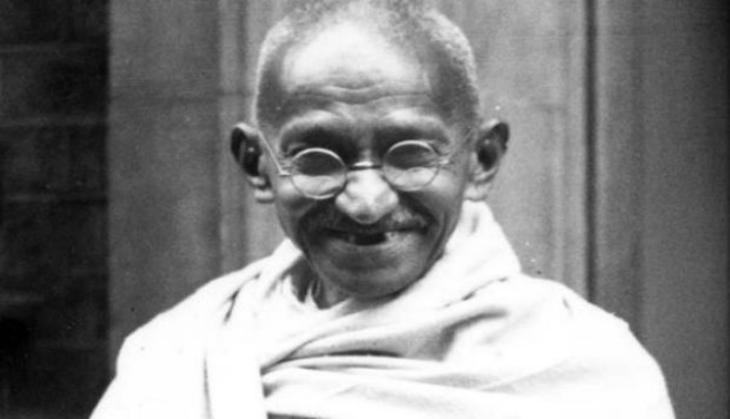 A public interest litigation (PIL) filed in the Bombay High Court has sought appointment of a Commission of Inquiry to probe afresh the murder of Mahatma Gandhi in January 1948 and the conspiracy behind it.
The PIL, filed by Dr Pankaj Phadnis, author, researcher, and trustee of Abhinav Bharat, Mumbai, has claimed that the then JL Kapur Commission of Inquiry had not been able to unearth the entire conspiracy that culminated in the killing of Gandhi.
Great-grandson of Mahatma Gandhi, Tushar Gandhi in a tweet said that High Court should order an i
nvestigation of "petitioner's intellect or lack of it".
PIL has been filed in Bombay HC to reinvestigate Bapu's murder. HC should order investigation of petitioner's intellect or lack of it.

— Tushar (@TusharG) May 27, 2016
According to the prosecution's story, the 'Father of the nation' was shot by the assassin with a revolver which had seven compartments of bullets. Gandhi received three bullet injuries while the remaining four bullets were recovered by police from the weapon, says the petition.
However, the PIL alleged that Gandhi had been hit by four bullet wounds on 30 January 1948 which resulted in his death. In this regard, the petitioner has produced several media clippings to show that Gandhi had sustained four bullet injuries.
The PIL, slated to come up for hearing on 6 June before a bench headed by Chief Justice DH Waghela, said that the new Commission of Inquiry should conduct a probe to find out who had fired the fourth shot and to establish whether there was any other assassin besides Nathuram Godse.
The commission should also find out if the motive of the murder was to cause enmity between the people of India and Pakistan by sabotaging the Gandhi-Jinnah reconciliation project of 'reviving people-to-people contact', said the PIL.
The PIL claimed that Gandhi was slated to visit Pakistan to revive relations between the neighbours. However, he was shot dead prior to his departure to the country.
The PIL said the commission should investigate to find out if any person -- other than those accused in the Gandhi murder trial -- had prior information of the conspiracy or had participated in such a conspiracy.
The petition alleged that the Kapur Commission had made observations or findings against Veer Savarkar, implying or imputing that he was involved in the murder of Mahatma Gandhi.
Savarkar was acquitted as an accused during the murder trial and these adverse findings should be expunged or removed, the PIL demanded.-with PTI inputs