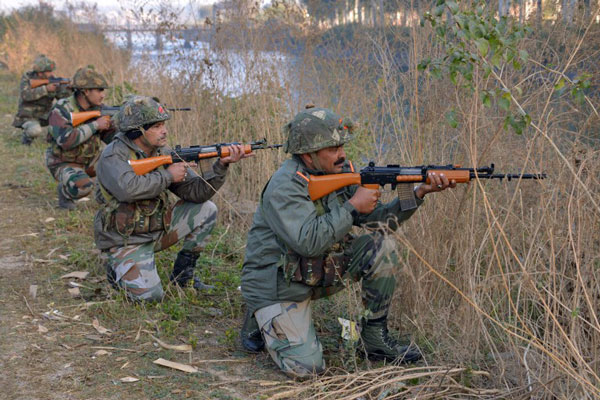 The visit of a Joint Investigation Team from Pakistan to India to look into the terrorist attack on the Pathankot air base has no legal basis, say government sources.
This is because Pakistan has not sent India a Letter Rogatory, which is a formal request from a court to a court in a foreign country, asking for judicial assistance. Without an LR, even if the Pakistani team did gather evidence, it would not be admissible in court.
The Pakistani JIT is scheduled to arrive in India on 27 March.
However, allowing the JIT to visit India even without an LR could work to India's advantage, said the source, because India could then pressure Pakistan for a reciprocal gesture.
The source said: "A massive takeaway for India in granting access to the Pakistan JIT will be that in a couple of months, the NIA is likely to press for reciprocal access to Pakistan for conducting further investigation into the Pathankot attack. The Pakistan government can impose restrictions on the Indian probe team, but Islamabad will find it extremely difficult to deny access completely."
India had sent Pakistan an LR some weeks ago based on a request from the National Investigation Agency, according to The Indian Express. There has been no response to the LR as yet, said the source.
The source added that the visit of the Pakistan JIT to India might just be a way to appease India before a possible meeting between Prime Minister Narendra Modi and his Pakistani counterpart Nawaz Sharif in Washington at the end of the month.