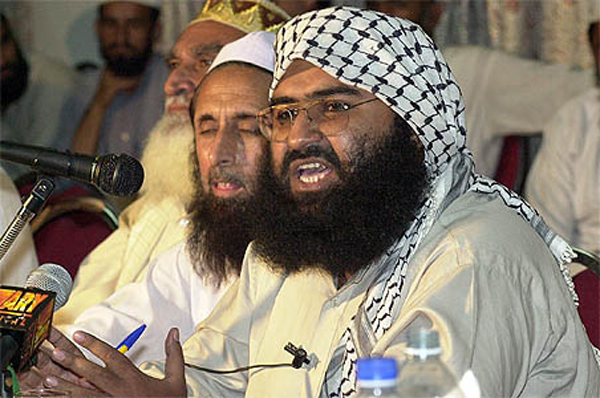 Pakistan's Punjab province law minister Rana Sanaullah on Thursday confirmed that banned Jaish-e-Mohammad chief Masood Azhar has been taken into "protective custody" along with his accomplices, but clarified he is "not arrested."
"Masood Azhar has been taken into protective custody by the Punjab police counter-terrorism department," Sanaullah told Dawn News.
Earlier, the government chose not to confirm or deny the reports that Azhar has been taken into "protective custody".
"We have taken Maulana Azhar and his fellows under protective custody in connection with the Pathankot incident. However, we will arrest him if his involvement in the Pathankot attack is proved," Sanaullah said.
He added that operation against banned outfits including JeM would continue under the National Action Programme.
India has identified Azhar as the mastermind of the Pathankot attack on January 2. It has also blamed his brother Rauf and five others for carrying out the attack in which seven Indian soldiers were killed along with all the six terrorists.
PTI
Also read:
Why Masood Azhar's arrest is relevant to India-Pakistan peace talks