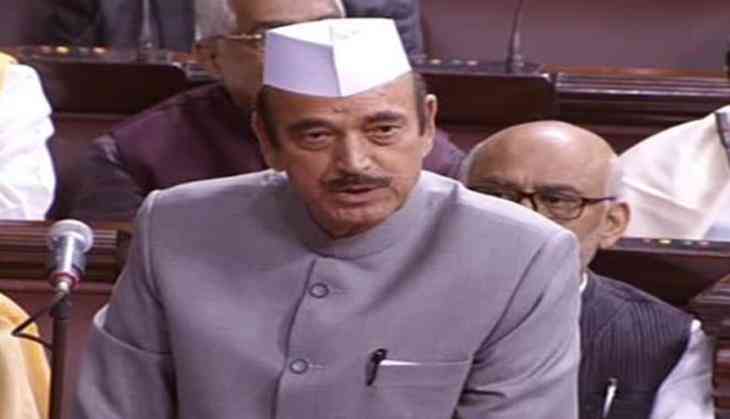 The Congress Party on 28 December stood in support of External Affairs Minister (EAM) Sushma Swaraj in condemnation of Pakistan, over the ill treatment of former Indian naval officer Kulbhushan Jadhav's kin when they visited the country to meet him.
Endorsing Swaraj's stand that Jadhav's mother and wife were insulted on their visit to Pakistan, Senior Congress leader and Leader of Opposition in Rajya Sabha Ghulam Nabi Azad said at the Parliament, "We stand united with government. We will not tolerate this."
"Not only Jadhav's mother and wife, but the whole country has been insulted," Azad averred.
Referring to allegations by Jadhav's friend that he has been tortured in the Pakistani jail, Azad said, Pakistan government "will have to ensure Jadhav's well being, until he is with them.
After being allowed to meet Jadhav in Islamabad after a long wait of 22 months, Jadhav's mother Avanti and wife Chetankul were asked to remove mangal sutra, bangles and bindi, besides being asked to change the attire, as part of security measure."
Moreover, Jadhav was separated from his family by a glass screen, and the communication for a little over 40 minutes between them was through an intercom device.
To add to the ill treatment, Pakistani journalists on Monday heckled and harassed both women after their meeting, by shouting to them such questions as, "What would you say on your husband killing thousands of innocent Pakistanis?" and "What are your feeling after meeting your killer son?"
Jadhav was arrested in March 2016, in Balochistan, Pakistan, over charges of alleged involvement in 'espionage and subversive activities for India's intelligence agency - the Research and Analysis Wing (RAW).'
India, however, maintains that Jadhav was kidnapped from Iran where he had business interests after retiring from the Indian Navy.
Jadhav was sentenced to death by a Field General Court Martial (FGCM) in Pakistan, on 10 April.
Also read: Pakistan used Kulbhushan Jadhav-family meet as propaganda, says Sushma Swaraj
The ICJ stayed the hanging, on May 18, after India approached it against the death sentence.
-ANI