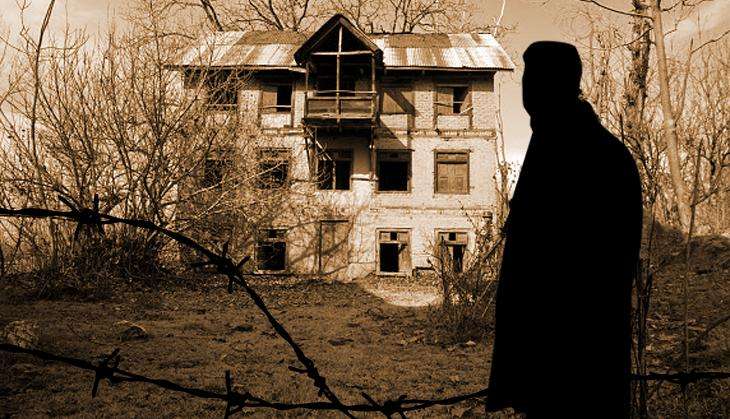 Hundreds of Kashmiri Pandits returned to the Valley over the last few days to participate in an event called Dashaar that was last held 75 years ago.
The event, known as Kashmir's Kumbh, was held at Shadipur in Ganderbal district, at the confluence of the Jhelum and the Sindh rivers.
According to Pandit leader Sanjay Tickoo, their calendar normally marks Dashaar every 10 years or so, but this time the gap was 75 years. "That makes it special for Pandits and that is why they thronged the place in large numbers from different parts of the country," he told The Telegraph.
The last Dashaar was thus held before Independence and Partition, with the participation of Kashmir's ruler Maharaja Hari Singh.
"There is great enthusiasm. More than that, local Muslims went out of their way to help the Pandits. If it was not a sombre occasion, I am sure the Muslim women would have recited Wanwun (traditional Kashmiri songs) on the occasion. What Prayag is for the Hindus, Dashaar is for the Kashmiri Pandits," said Surinder Ambardaar, a PDP legislator.
Dashaar is not a festival, it is the time when Pandit families pray for their dead and immerse themselves in the Jhelum. Before the Pandits migrated from the Valley following large-scale separatism in the late 1980s, their families would scatter their ashes of their dead at Shadipur.
Kashmiri Pandits have been in the news for the last few months, given that the Centre wants to resettle those who wish to return in separate townships, while Kashmir's own civil rights and separatist groups wants them to settle together with the local Muslims.
After the welcome extended to them by Muslims during the Dashaar occasion, Pandit visitors said that they would prefer to live in mixed townships were they to return.
"They (Muslims) were more than helpful. We want Muslims and Hindus to live peacefully side by side, just as we once lived," said a Pandit visitor.