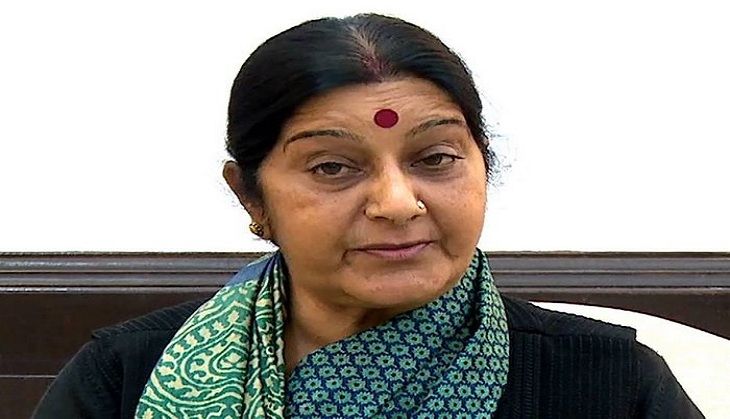 On 23 July, Sushma Swaraj retaliated to Nawaz Sharif's declaration stating that Pakistan awaits the day Kashmir is going to be a part of its territory, saying that their hopes would never materialize.
"Pakistan's dream of making Kashmir its own will not be fulfilled till the doom's day", Swaraj was quoted to have said in a Times of India report. "Pakistan has never given blessings to Kashmir. It has only given terrorists", she said.
Her statement reads:
"The country which has used fighter planes and artillery against millions of its own people has no right whatsoever to point a finger against our brave, professional and disciplined police and other security forces.
Behind Pakistan's unabashed embrace and encouragement to terrorism lies its delusional though dangerous dream that 'Kashmir will one day become Pakistan', as Prime Minister Sharif said yesterday. The whole of India would like to tell Prime Minister of Pakistan that this dream will not be realized even at the end of eternity. The whole of Jammu and Kashmir belongs to India. You will never be able to convert this heaven on earth into a terror hell."
"All our prayers are with them and we are waiting for the day Kashmir becomes (part of) Pakistan" Pakistan's Prime Minister Nawaz Sharif was quoted to have said, while addressing a public gathering at Muzaffarabad on 22 July.
It was after his party PML-N had a major victory in PoK's legislative assembly elections that Sharif brought up the Kashmir issue, while addressing public meeting.