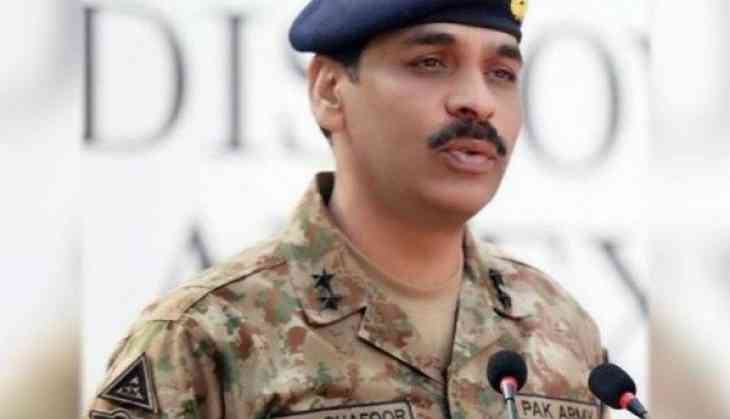 As India celebrated 2 years of surgical strikes across the LoC on September 29th, Pakistan has warned India on Saturday claiming that "10 surgical strikes" would take place if India crosses the boundary line.
"If India dares to launch a surgical strike inside Pakistan, it will face 10 surgical strikes in response," said Major General Asif Ghafoor, spokesperson of the military's Inter Services Public Relations, while talking to the media in London, where he is accompanying Pakistan Army Chief Gen Qamar Javed Bajwa.
He further added that "those who think of any misadventure against us should have no doubt in their minds on Pakistan's capabilities."
The spokesperson of the military added that Pakistan army is the sole custodian of 50 billion US Dollar project initiated by China- China Pakistan Economic Corridor (CPEC) and the mega project will strengthen the bonds, relationship with other countries and economy of Pakistan.
Ghafoor said that the general elections held in July was the most fair and transparent polls held ever in the history of Pakistan and that the Pakistan Army is trying to strengthen the democracy of Pakistan.
"If anyone has evidence of rigging then it should be brought forward," he said.
Ghafoor rejected all the reports suggesting a ban or restriction on media and added that there was a "complete freedom of expression" in the country.
He criticized the international media stating that they should also focus on the good works happening in Pakistan and that more good developments were happening across the country, especially after the new government took control.
Also read: AMU's Kashmiri students charged with sedition for raising slogans of 'azad, azadi' after killing of