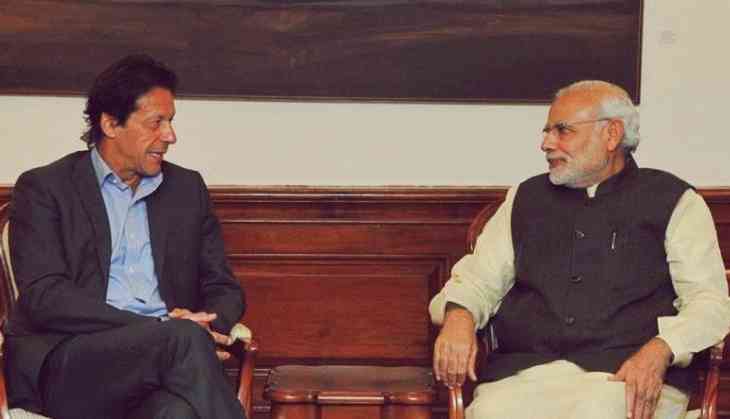 Pakistani Prime Minister Imran Khan on Wednesday said that he thinks if Prime Minister Narendra Modi's Hindu nationalist Bhartiya Janata Party wins Lok Sabha polls in India, there may be a better chance of peace talks with India. The polling for the national election in India is due to begin on Thursday, April 11.
Imran Khan said if the next government in India will be led by the opposition Congress party, it might be too scared to seek a settlement with Pakistan over India occupied Kashmir, fearing a backlash from the right.
"Perhaps if the BJP - a right-wing party - wins, some kind of settlement in Kashmir could be reached," Khan told a small group of foreign journalists in an interview.
"This was despite the massive alienation that Muslims in Kashmir and Muslims, in general, were facing in Modi's India," Pak PM said.
"I never thought I would see what is happening in India right now," said the cricketer-turned-politician said, who took office last August. "Muslim-ness is being attacked."
While releasing its manifesto, BJP pledge to stripe down the decades-old special rights (Article 35A) from the people of Jammu and Kashmir.
Also read: Veteran Kerala politician KM Mani passes away at 86, after prolonged illness