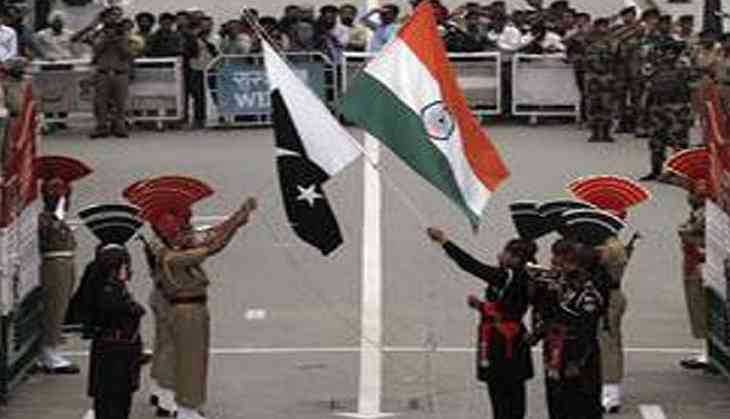 Expressing grave concern over the brutal Krishna Ghati incident, Indian Director-General of Military Operations (DGMO) Lt. Gen. A.K. Bhatt on Tuesday raised the issue of Border Action Team (BAT) camps near the Line of control with his Pakistani counterpart.
Bhatt also raised the issue of fire support provided by the Pakistani posts.
"DGMO Indian Army conveyed that such dastardly and inhuman act is beyond any norms of civility and merits unequivocal condemnation and response," the Indian Army said in a statement.
Earlier today, while highlighting the fact that the brutal Krishna Ghati incident occurred post the visit of the Pakistan Army Chief to the Line of Control (LoC), the Border Security Force (BSF) revealed that Islamabad's BAT, involved in the attack, comprises Mujahedeen terrorists as well.
"I would not like to comment formally on this. But yes, everybody knows that this has taken place immediately after the visit of the Pakistan Army Chief to the frontal area," said BSF Additional Director General (ADG) Western Command K.N. Choubey.
Yesterday, the Pakistani soldiers along with their Border Action Team (BAT), which include trained border inhabitants, launched a joint attack.
They first fired rockets and followed this up with firing from automatic weapons, near Kranti Post located in Poonch's Krishna Ghati Sector around 8.30 a.m.
The Pakistanis then crossed the LoC, entered 200 meters into Indian Territory, and attacked a joint patrol of the Army and Border Security Force (BSF), heading towards a nearby post.
It is the same Krishna Ghati sector where the Pakistani BAT had beheaded Lance Naik Hemraj and badly severed the head of Lance Naik Sudhakar Singh of 13 Rajputana Rifles, on January 8, 2013.
-ANI