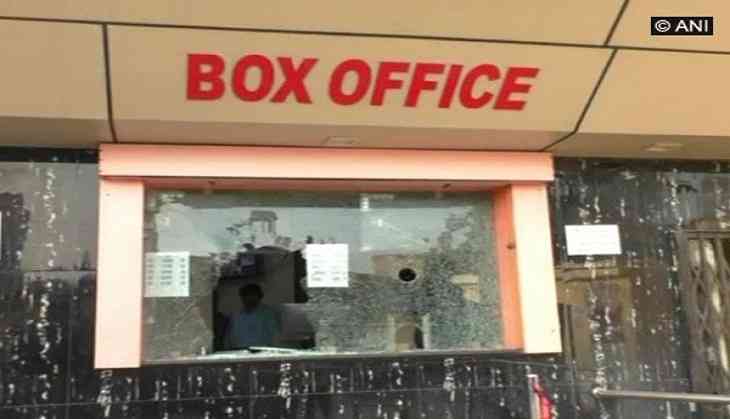 Ticket counter of a cinema hall in Uttar Pradesh's Hapur was vandalised by unidentified miscreants in protest against Padmaavat yesterday.
Several similar incidents also surfaced in different parts of the nation against the release of the Sanjay Leela Bhansali's magnum-opus.
Earlier, members of Rajput Karni Sena burnt posters of the film and staged a protest against the release of the movie in Uttar Pradesh's Lucknow.
A group of protestors from the same group also created a ruckus and tore the poster of the movie outside a movie hall in Telangana yesterday.
Some miscreants also vandalised a mall in Haryana's Kurukshetra.
The Supreme Court, recently, stayed notifications issued by the four states - Madhya Pradesh, Haryana, Rajasthan and Gujarat - to ban the release of epic drama.
In its interim order, the court said all states are constitutionally obliged to maintain law and order and prevent any untoward incident during the screening of the film after permission has been granted by the Central Board of Film Certification (CBFC).
The flick has run into trouble time and again, as members of several Rajput factions have accused the director of the film, Bhansali of distorting history.
Starring Deepika Padukone, Ranveer Singh and Shahid Kapoor in lead roles, the film is all set to release on January 25
-ANI