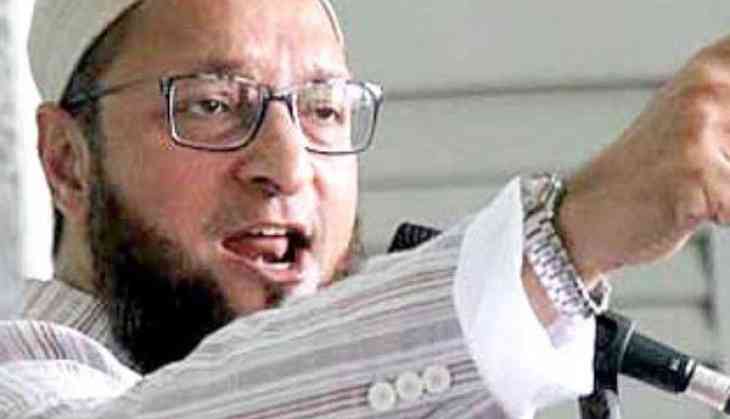 All India Majlis-e-Ittehad-ul Muslimeen (AIMIM) president Asaduddin Owaisi on 29 August said that directing the Indian Institutes of Technology (IITs) and central universities to host rock bands that would sing patriotic songs on the campuses is a means to divert attention from core issues.
"In our country, there is no law that one has to sing patriotic songs compulsorily, whether it is the national anthem or any other song. The Modi Government has not been able to provide employment; neither has it been able to fight against China. It has failed to stop the terrorists from invading our country. Now, this is a new form to divert attention from core issues," Owaisi told ANI.
"Will people from the Bharatiya Janata Party (BJP) come and perform at these shows?" he added.
He further said that the IITs are an autonomous body and such things are not going to help these IITs or the central universities.
According to the plan, formulated by Information and Broadcasting Minister Smriti Irani, the bands will visit the campuses and will perform patriotic songs, mostly from Bollywood and a private entertainment company has already recognised the rock bands that would visit the campuses.
Reportedly, Human Resource Development Minister Prakash Javadekar had agreed to the proposal from Irani, whose ministry is likely to carry the expenditure of the performance by the rock bands in about 80 Central Government institutions over the next month under a programme dubbed "Yeh India Ka Time Hai".
Based on the letter by the HRD Ministry, it was written, "Considering the bands playing patriotic tunes, suitable decorum should be maintained."
"The I & B Ministry has tied up with local Radio Stations for covering the event through their channel," the letter further read.
The programme has been organised to celebrate 70 years of India's independence and 75 years of the Quit India Movement this year.
-ANI