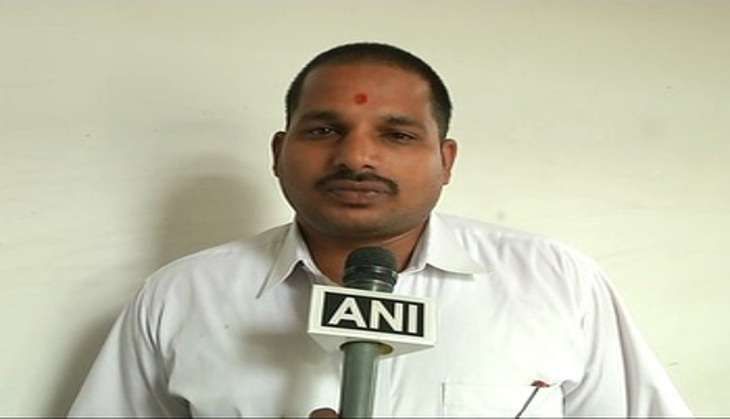 Advocate K Karuna Sagar, who has lodged a complaint against AIMIM chief Asaduddin Owaisi over his remark to provide legal help to five arrested Islamic State suspects, said that Owaisi had no right to help those who are ideologically extreme.
Seeking a sedition case against Owaisi, Sagar said that he was boosting the morale of anti-national people and was assuring them of legal aid despite their untoward acts and intentions.
"I feel sorry for him, he has made a wrong choice. There are thousands of Muslims languishing in the court of India without any legal aid. If he is to give legal aid for his community particularly he can, but not to the person who are ideologically extreme and conspiring," Sagar told ANI.
He added, "There are revelations in the interrogation by the NIA where the IS module who has been arrested by the NIA, have pledge their allegation to the IS chief Al-Baghdadi."
Expressing confidence on positive outcome of the complaint, he said the police have sent the grievance to the legal opinion.
"I have filed a complaint before the SHO of the Saroor Nagar Police against AIMIM chief Owaisi for his controversial remarks being given by him on 1 July 2016 in Macca Masjid on Friday, stating that his party is going to give legal aid to the five IS module who have been conspiring to blast in Hyderabad and who are in the custody of NIA," he added.
As Owaisi came under attack after his remark, BJP and JD(U) demanded strict action against him with immediate arrest.
The Janata Dal (United) has demanded his arrest besides the cancellation of membership as a parliamentarian.
"There is uniform civil code in many states. So does that make those states Hindu or Catholic? But it definitely creates the Islamic states. Owaisi is the greatest anti-national. He said he will provide legal aid to the people associated with the ISIS. Such kind of persons should be put behind the bars and their Parliament membership must be cancelled," JD (U) leader Ajay Alok told ANI.
Minister of State for Minority Affairs Mukhtar Abbas Naqvi also said that Owaisi's statement boosted the morale of the terrorists.
"One should not fall so low in politics that they begin to appear favouring terrorists and terrorism. Play politics and take on the opposition, but don't do something which shows that you are on the side of terrorism," Naqvi said.
Condemning Owaisi's decision to back the IS suspects, he further said that his decision would not be accepted by anyone across the country no matter his or her religion.
--
ANI