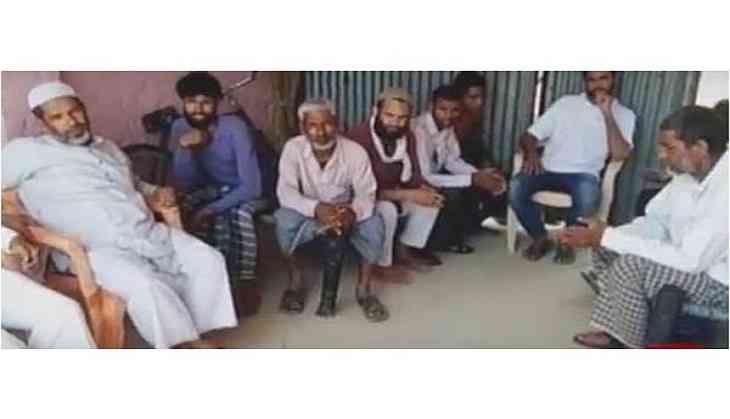 A man of the Turk community has been fined Rs. 2 lakh as penalty and Rs. 60,000 as a Mehr for allegedly divorcing his wife through triple talaq in the Sambhal district of Uttar Pradesh.
The father of the woman says she got married two years ago to a man of Hayatnagar village.
The groom on June 1 divorced his wife and she went back to her father's home. The matter later went to the Panchayat.
The Panchayat gave the verdict in the woman's favour, stating that triple talaq was banned in the village, and hence, the groom was accused of violating the rules.
"The decision taken in the meeting is right" said a villager.
The member of the Panchayat also helped the bride's family get back dowry given to the groom.
"The amount of money received as penalty has been given to victim bride so that it would be helpful for her in future" said a leader of the Turk community.
The incident reportedly took place after a fight, prompting the man to pronounce talaq thrice in a fit of rage and asking his wife to return to her parental village.
-ANI