Namit Hans
| Updated on: 13 February 2017, 4:26 IST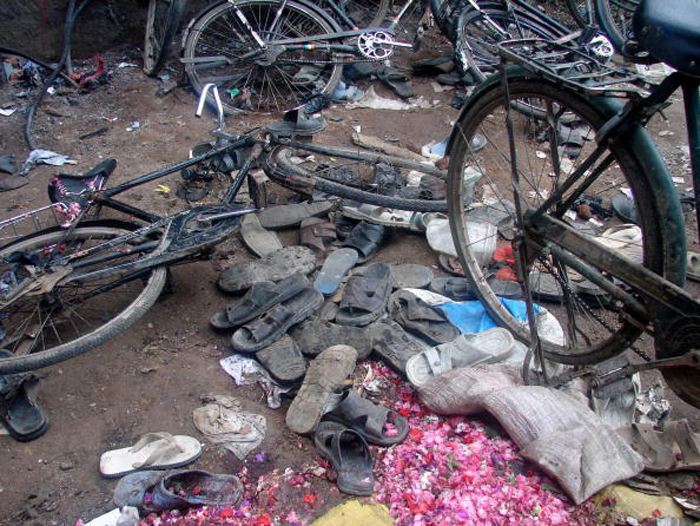 On 11 September 2015, the special Maharashtra Control of Organised Crime Act (MCOCA) court convicted 12 people accused in the 2006 serial bomb blasts in Mumbai.
The blasts took place on 11 July, 2006, in suburban trains and claimed 187 lives. Another 800 were grievously injured. Seven RDX bombs exploded in an interval of 11 minutes between Khar Road-Santacruz, Bandra-Khar Road, Jogeshwari-Mahim Junction, Mira Road- Bhayander, Matunga- Mahim Junction and Borivali on the fateful day.
Mumbai has suffered major terrorist attacks since 1993, but its resilience has kept it going. A look at all the incidents which have tried to shake the mega-city's spirit:
Serial bomb blasts in 1993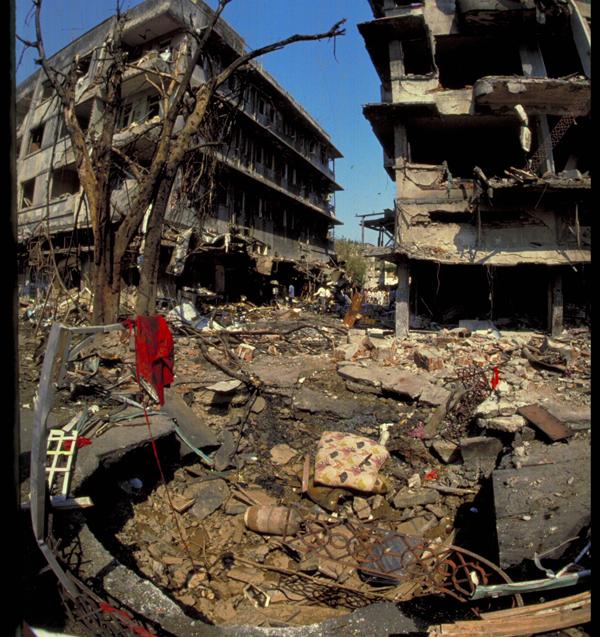 On 12 March, 1993, 13 bombs exploded at different areas in the city including the Mumbai stock exchange, the passport office and the Air India building. The attack was termed as the most destructive bomb explosions in Indian history.
The blasts claimed 350 lives, while 1200 suffered major injuries. The attack was coordinated by Dawood Ibrahim with the help of Tiger Memon and Yakub Memon. After 13 years of the bombing, the TADA court convicted 100 of the 129 accused.
Yakub Memon was sentenced to death in July, 2007 and was executed on 30 July, 2015. Several others who were convicted, including Dawood Ibrahim and Tiger Memon are still absconding.
Bus bombings in 2002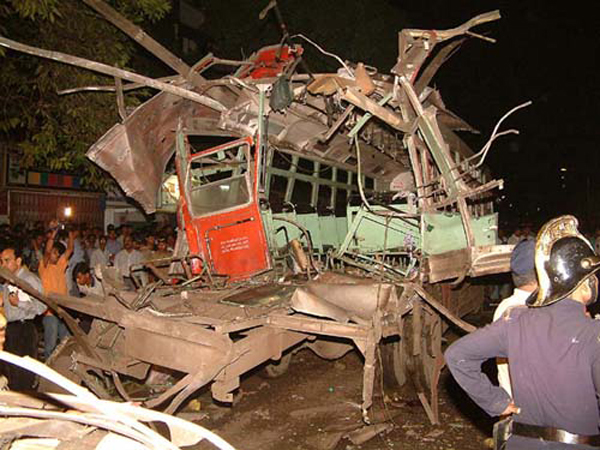 Two people were killed and 50 others injured after a bomb exploded under a seat of a B.E.S.T bus in Mumbai on 2 December, 2002. The incident took place near Ghatkopar station and another bomb which was installed in a bus near Andheri was defused by the police.
Several young men were arrested by the police but were later acquitted by the court.
Bomb blasts in 2003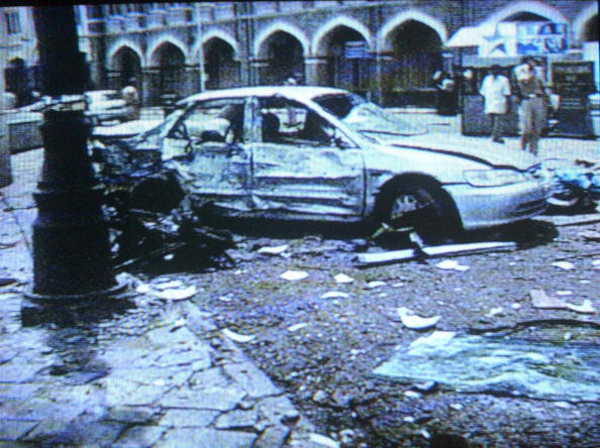 After the 2002 bombings, a series of similar incidents took place on different dates in 2003. The first attack happened on 27 January when a bomb exploded near Vile Parle station, killing one person and injuring 28.
Another attack took place on 13 March at Mulund station. The explosion happened in the first class ladies compartment and claimed 10 lives. The dead included two police constables and 70 others were injured.
Once again, a B.E.S.T bus was chosen by terrorists on 28 July as an explosion at Lal Bahadur Shastri Marg in Ghatkopar killed four people and injured 32 others. The intensity of the blast was so strong that a man riding motorcycle behind the bus and a woman in a rickshaw next to it were also killed.
The biggest attack of the year took place on 25 August in which more than 50 were killed and 244 injured. The terrorists attacked busy tourist spots like the Gateway of India and and Zaveri Bazar near Mumba Devi Temple.
On 31 August, Ashrat Ansari, Haneef Sayyed and Fahmeeda were arrested and sentenced to death by a special POTA court in August, 2009.
The 26/11 terror attacks in 2008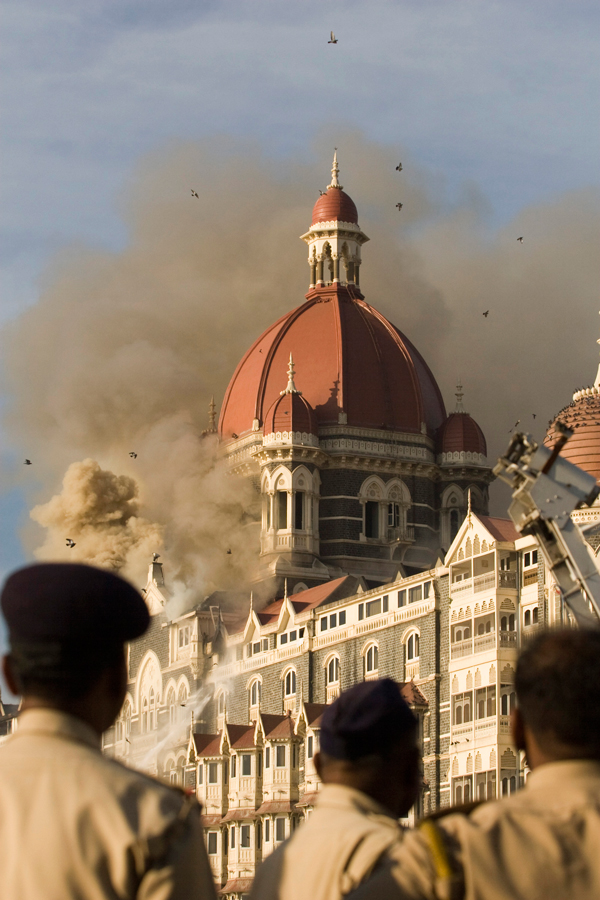 The most horrific of all terror attacks took place in Mumbai on the night of 26/11, when 10 members of Pakistan-based Laskhar-e-Taiba led a coordinated attack and siege for four days.
On 29 November, the attack ended and it was estimated that 164 people were killed while 308 were wounded. The attackers occupied eight different places in South Mumbai, which were secured by the Mumbai police by 28 November. However, hotel Taj Palace was secured after National Security Guards (NSG) launched an operation called Operation Black Tornado on 29 November.
The only terrorist who was caught alive in the attack was Ajmal Kasab and he was convicted on 3 May 2010. On 6 May 2010, he was sentenced to death and he was executed on 21 November 2012.
2011 Mumbai bombings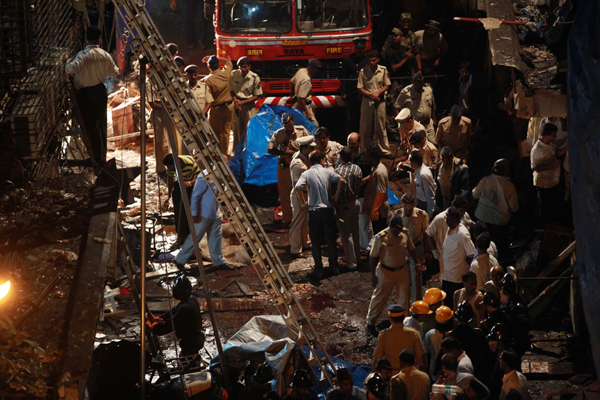 A series of three coordinated attacks took place on 13 July 2011, at Opera House, Zaveri Bazaar and Dadar West localities. Twenty six people were killed and 130 injured.
Since the '90s, Mumbai has seen terror attacks for more than a dozen times. Over 600 people have lost their lives. Unfortunately, in most cases, the trial has taken too long and the accused have managed to escape punishment.