Namit Hans
| Updated on: 13 February 2017, 3:40 IST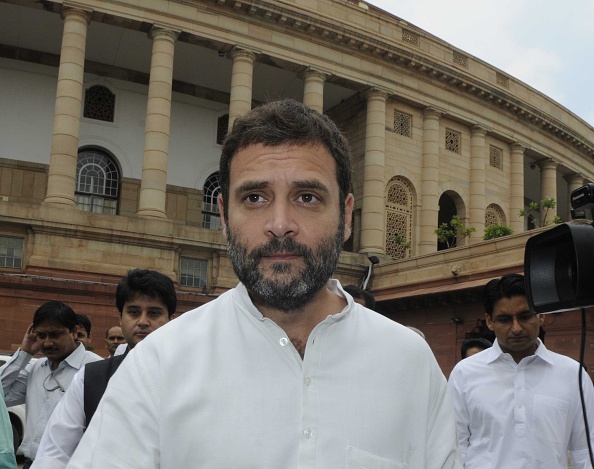 The leaders of the opposition parties continued their protests on the last day of Parliament's monsoon session after gathering near the Gandhi statue in the Parliament premises.
Congress vice-president Rahul Gandhi lashed out at Prime Minister Narendra Modi and the ruling BJP. He said that Foreign Minister Sushma Swaraj gave a rhetorical speech in the Parliament yesterday instead of answering the questions that had been asked.
"I am telling Narendra Modi that he should bring back Lalit Modi, it is a big opportunity for him," he said.
Gandhi also accused Arun Jaitley of defending Lalit Modi. He said that there are two sides of the Indian Premiere League (IPL), one which is visible to the youth as entertainment and sports. The other side, he said, is that of corruption and black money.
"We thought that this man (the PM) was brave but we were wrong. Now we know that this PM is scared," said Rahul Gandhi.