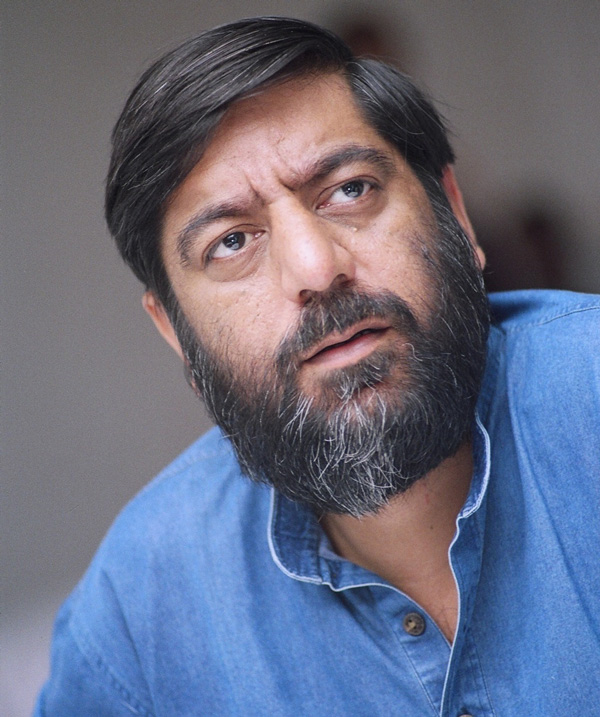 Ten National Film award winner filmmakers including Dibakar Barerjee and Anand Patwardhan returned their accolades on 28 October.
The reason given by them was government's treatment of the FTII issue and rising communal tension in the country.
One of the filmmakers to return the award, Rakesh Shamra who is famous for his feature length documentary on 2002 Gujrat riots, Final Solution has taken to Facebook to express his discontent with the government.
There is the Full Text of the letter:
Mananiya Rashtrapatiji,

Some weeks ago, many of us - national film award winners - had written to you on behalf of the film-making community, urging your direct intervention. We never had the courtesy of even an acknowledgement, let alone a considered response either from your office, or from the Government of India, to whom you presumably forwarded our letter.

Since then, the climate of fear and intolerance has only become worse - even those protesting against the brutal killings of writers and intellectuals have been subjected to harassment and intimidation.

Hate and bigotry seem to have become the defining characteristics of our times. A not-so-subtle majoritarian agenda appears to mark the actions (or inaction in some instances) and words of the ruling dispensation - which seems to include not just their Ministers and MPs, but also the emboldened cadres of the various organizations aligned with, allied to and supportive of the ruling party.

The reign of terror, hate and bigotry unleashed by cadres of the various organizations of this hydra-headed political formulation, now exercising power through the institutions and agencies under direct government control, threatens the very idea of India as envisaged by our Founding Fathers and the countless millions whose sacrifices brought to us Independence and created the Democracy we proudly proclaim as being the world's largest.

Sir, I believe, as per our Constitution, the Prime Minister and his cabinet serve at the pleasure of the President of India. As an anguished citizen, I do wonder why you have not yet dismissed this government for failing to safeguard the right to life - foremost among our constitutionally-guaranteed fundamental rights? I sometimes wonder whether you have formally advised the Prime Minister to sack those of his Ministers who justify barbaric acts by their cadres, or worse, stoke fires and ignite fundamentalist passions rather than ensure peace and harmony.

Sir, I believe India has been shamed in the eyes of the entire world in recent times. During my travels, I'm now asked about the lynching of suspected beef-eaters, about the fundamentalist zealots and their grip over our governments, about the rising brazen crimes against Dalits and women and about the Republic failing to protect its own children. While I try to rigorously defend my country, I do so with a heavy heart, driven to despair by the seeming apathy on the part of most institutions and the major pillars of our Democracy.

As you are the first citizen of India and the foremost custodian of its Constitution, I have looked to you, hoping that you would act promptly, or at least speak directly and bluntly, rather than broadly. I understand that most of the past Rashtrapatis have seen the office as being largely ceremonial, but you, Sir, can and must intervene directly in a crisis that threatens the Republic itself.

I wonder, Sir, about why you do not exert moral pressure through your High office - after all, if you were to visit Akhlaq's family or any of the families of other countless victims of senseless - private or institutional - violence or declare a day of mourning and atonement after a heinous incident like the desecration of a recently-buried woman's body, all citizens would accord it the due importance and consideration a Presidential act warrants.

I'm disappointed and disheartened by the seeming failures of the Executive, the Legislative and at least some parts of the Judiciary in discharging their constitutionally-mandated functions in service of the people of India.

This collective failure and/or a series of resounding silences have now prompted me to return my National Film Award, the recognition by your office of my contribution to cinema.

I hope, Sir, that you take serious note of the deep anguish, dismay and despair that marks this act.

Yours,

Rakesh Sharma