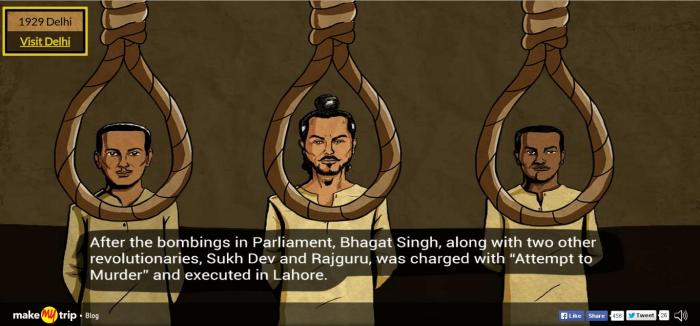 Playing with graphics, online travel company MakeMyTrip has come up with an interesting presentation tilted - 'India's journey towards independence', on its blog to commemorate the nation's struggle to freedom.
With the move, the company did away with its story pieces on the blog this time and instead worked upon an engaging idea to celebrate the 69 years of independence.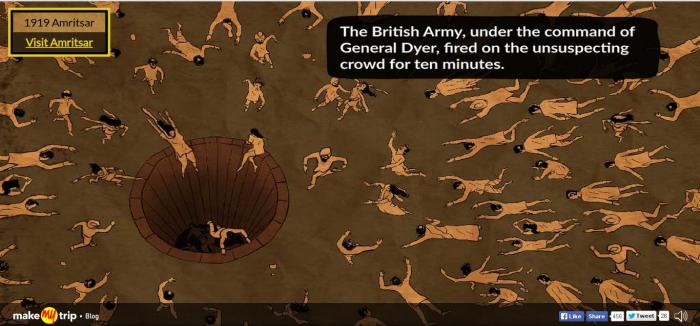 The graphical journey opens with the 'Sepoy Mutiny' which marked the first rebellion against the British Raj and takes the viewers through a number of significant events including the formation of Indian National Congress, Non-cooperation movement, Jallianwala Bagh Massacre, the Kakori Train robbery and hanging of Bhagat Singh, Rajguru and Sukhdev before arriving to the final day of Independence 15, August, 1947.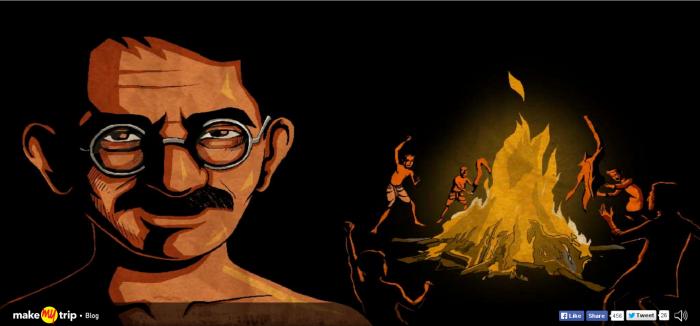 Speaking to Catch News, Arya Sharma, the artist behind the production, said, "We did a similar graphical representation of Ramayana on Dusshera last year, where in we traced the whole journey of Lord Rama from Ayodha to Lanka. The idea was to provide the people with a read which is intriguing yet understandable. It is much easier to grab attention with illustrations and we tried to go with the same approach this time for the independence day theme."
The company has also played it smart by tying the presentation with its business strategy. As the story proceeds, one can see a link appearing in the upper corner of the screen, by clicking on which the viewers can actually plan their travel to the place where the corresponding incident happened.
"This is an interesting aspect where in the company has tried to pull in people who are interested in travelling to places which have historical relevance. You can run through the story and simultaneously chose the place where you want to travel by clicking to the link mentioned above," says Arya.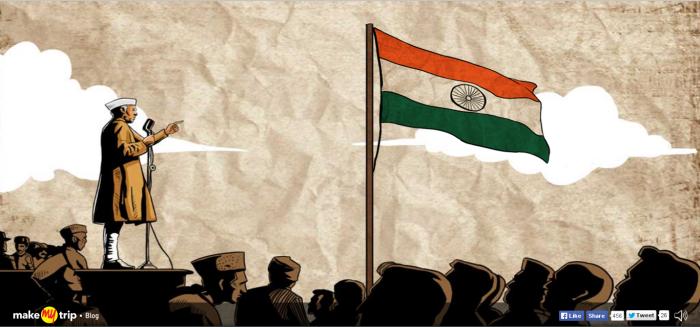 Let's recall the freedom struggle with the video- India's journey towards Independence