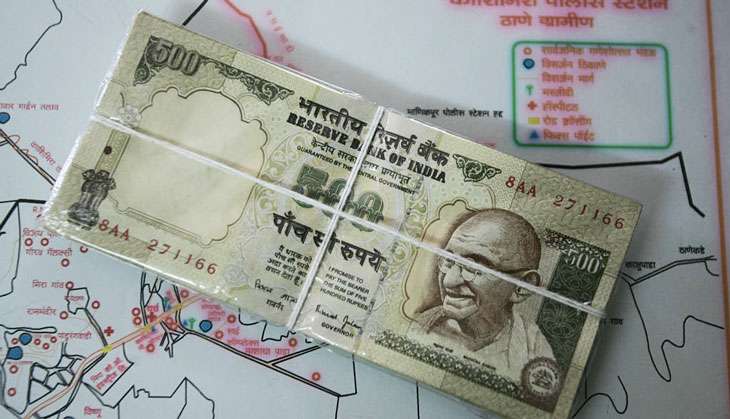 The government on 1 December said that old Rs 500 notes will only be accepted till 2 December at petrol pumps and for buying airline tickets at airports, instead of 15 December as announced earlier.
With effect from 3 December, 2016, old Rs 500 notes cannot be used for purchase of petrol, diesel and gas at stations operating under authorisation of public sector oil marketing companies and for buying airline tickets at airport counters, a government notification said.
While junking old 500 and 1,000 rupee notes on 8 November, the government had allowed their use for utility bill payments for 72 hours.
This deadline was extended twice and when the last one was to expire on 24 November, it amended it to state that only the old 500 rupee notes could be used for payment of utility bills like electricity and water, school fees, pre-paid mobile top-up, fuel purchase and airline ticket booking.
While the old note will continue to be accepted for the other utility bill payments as well as at railway ticketing counters and counters of government or public sector undertaking buses for purchase of bus tickets till 15 December, it will be discontinued for purchase of fuel and airline tickets at airport counters.
Plus, the government has dropped the earlier-announced plan to allow the use of 500 rupee notes for payment of toll at national highways from 3 December.
Toll payment in both old 500 and 1,000 rupee notes was accepted till 2 December and from 3 December it was to be limited in 500 rupee notes. But now this facility too has been withdrawn.
From 3 December, fuel purchase, airline ticket booking at airport counters and highway toll payment will be allowed only in lower denomination currency or the new 500 and 2,000 rupee notes.
"Wherever old currencies are allowed, some are using them just to change the old currencies into new. For example, the new currencies from the customers in petrol pumps do not reach the bank. Instead they go to those who want to convert," a source in the government told The Indian Express.
"At one point you will have to stop this to ensure smooth circulation of the legally tendered currencies. There is a suggestion that all exemptions should be stopped. Because an average citizen is not getting the new currencies," the source was quoted in the reports.
--with PTI inputs