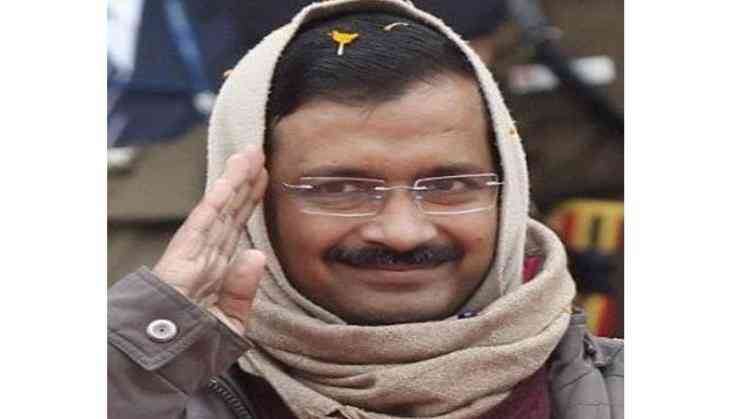 Delhi Chief Minister Arvind Kejriwal
Soon after the Delhi High Court set aside the decision of the Election Commission to disqualify 20 MLAs of Aam Aadmi Party, Delhi chief minister Arvind Kejriwal took to twitter to comment on the issue. He said his 20 MLAs have been disqualified in wrong way. Now, Justice has been done and truth has won.
Aam Aadmi Party's national convener Kejriwal termed the verdict a 'big victory for people of Delhi' and he also congratulated to people of Delhi for the 'victory'.
Sharing a tweet which contains the news of verdict given by the High Court, Kejriwal said "Truth has won. The representatives elected by people of Delhi were wrongly disqualified. Delhi High Court has done justice. This is a big victory for people of Delhi. Congratulations to people of Delhi."
The 20 MLAs from Aam Aadmi Party were disqualified by the Election Commission for holding offices of profit. The AAP leaders accused that they were not given the opportunity to present his version of the story when they were disqualified. The court held that the disqualification of AAP MLAs was bad in law. So, the court restored the membership of all 20 MLAs.
After the disqualification, MLAs approached the Delhi high court challenging their disqualification. The MLAs who had been disqualified were lka Lamba, Adarsh Shastri, Sanjeev Jha, Rajesh Gupta, Kailash Gehlot, Vijendra Garg, Praveen Kumar, Sharad Kumar, Madan Lal Khufiya, Shiv Charan Goyal, Sarita Singh, Naresh Yadav, Rajesh Rishi, Anil Kumar, Som Dutt, Avtar Singh, Sukhvir Singh Dala, Manoj Kumar and Nitin Tyagi.
सत्य की जीत हुई। दिल्ली के लोगों द्वारा चुने हुए प्रतिनिधियों को ग़लत तरीक़े से बर्खास्त किया गया था। दिल्ली हाई कोर्ट ने दिल्ली के लोगों को न्याय दिया। दिल्ली के लोगों की बड़ी जीत। दिल्ली के लोगों को बधाई। https://t.co/eDayHziHSn

— Arvind Kejriwal (@ArvindKejriwal) March 23, 2018