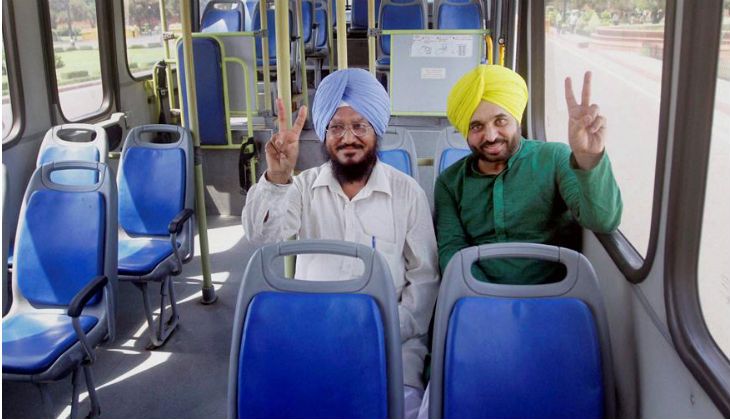 The Arvind Kejriwal-led Delhi government on 25 April rolled out special air-conditioned buses service for Members of Parliament (MPs) to ferry them to and fro during the on-going odd-even car rationing scheme. However, it had to withdraw a majority of the them within hours due to poor response from Parliamentarians.
Only four-five lawmakers availed the facility of Delhi Transport Corporation's "MP Special" bus service to reach Parliament on the first day of the service's launch. 
In view of the Parliament session, Delhi government had announced that it would deploy six air-conditioned buses to ferry MPs and appealed to them to follow the odd-even scheme.
The 'MP Special' buses were to ply from 9AM to 11AM and 5:30PM to 8PM.
"However, keeping in view today's experience and following consultations with officials concerned in both Houses of Parliament, it has been decided that two buses will be retained as shuttles for MPs and remaining four will be reverted to the DTC fleet from Tuesday morning," Delhi Transport Minister Gopal Rai said.
The minister, who took a bus ride to inspect compliance of the fortnight-long car-rationing scheme in the morning, cautioned that if MPs "intentionally" violate the odd-even rules, they will not be "spared".
Rai ruled out exempting MPs from the scheme but the AAP dispensation will work to address their issues through public conveyance.
The odd-even scheme on 25 April came under attack in Parliament with some members alleging it would lead to "corruption" and was aimed at "insulting" MPs as they sought exemption from the scheme to attend the House.
-PTI