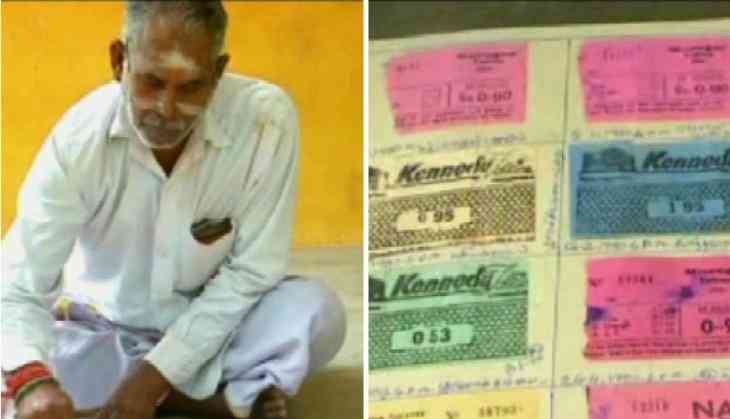 Now that's something new-Man collects every movie ticket he watched since 1979
A 60-year-old man in Coimbatore has been collecting cinema tickets of every single movie he was been watching since 1979.
After 10 years (1979-1989) of collecting movie tickets, he has more than 1000 such pieces.
Calling the hobby his only passion, Mum Murthy, popularly known as the 'Movie Ticket Collector', said, "I have more than 1000 cinema tickets, ranging from 50 paisa to rupees 150 rupees tickets. I use to write the date time on the back side of the ticket with details of the movie watched."
Recalling about old times, Murthy said that people in those days used to understand the cost of living but today movie tickets are levied by tax, making them extremely expensive.
Also through his cinema experiences, he proves that 'old is gold' by saying that there is no comparison of old movies with the current ones.
"In old movies, there used to be a message in the film. But now the movies only intend to exploit the society's culture," he said.
-ANI