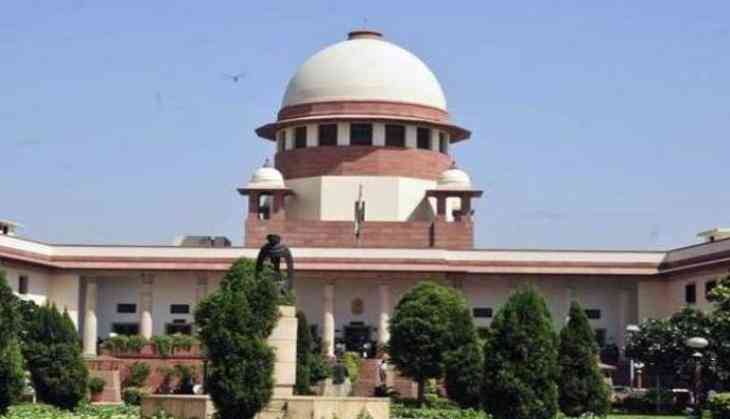 A nine-judge Supreme Court bench on July 20 will hear the Aadhaar related petitions.
In its first hearing, a five-judge Constitution bench of the Supreme Court on Tuesday referred Aadhaar matter to the Chief Justice of India (GJI) for the constitution of a nine-judge bench to decide whether Aadhaar breaches an individual's privacy or not.
The bench, comprising Chief Justice of India J.S. Khehar, and Justices D.Y. Chandrachud, J. Chelameswar, S.A. Bobde and Abdul Nazeer, was to hear a total of 22 cases that challenge several aspects of Aadhaar and the use/sharing of data collected under it.
Among these challenges are-making Aadhaar mandatory for social welfare benefits, infringement of right to privacy, making Aadhaar mandatory for filing income tax returns (ITRs) as well as for obtaining and retaining PAN.
The petitioners have argued that right to privacy is part of Article 21, the right to life, and interspersed in Article 19, though not expressedly said in the Constitution.
Former Attorney General Mukul Rohatgi told the Supreme Court in 2015 that Indian citizens don't have a fundamental right to privacy under the Indian Constitution. The Centre is sticking on the same stand.
On July 7, three judge bench of the apex court, headed by Justice J. Chelameshwar and also comprising Justices A. M. Khanwilkar and Navin Sinha, asked the petitioners to mention it before the Chief Justice of India (CJI) for the Constitution bench to hear the matter.
On 13 July, the Supreme Court ruled for the setting of a constitution bench to address the long standing question of whether Indian citizens have the right to privacy, and if Aadhaar breaches that right.
The Income Tax Department has stepped up its efforts to encourage people to link their PAN with Aadhaar.
The government had earlier made Aadhaar number mandatory for filing income tax returns and applying for a PAN card.
-ANI