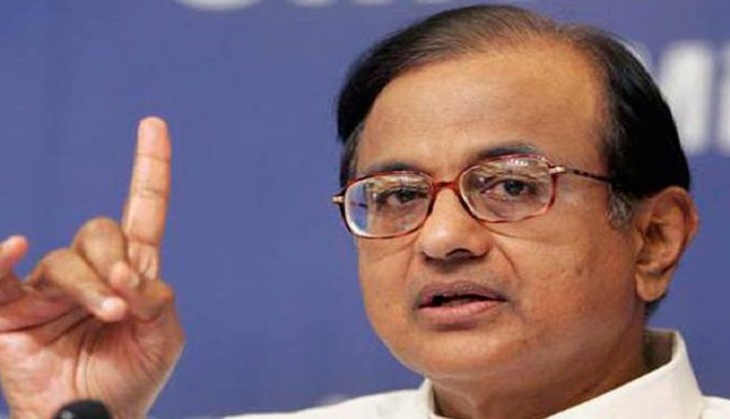 After the Union Government demonetised the Rs 500 and 1000 notes, former Union Finance Minister P Chidambaram, on 9 November, questioned the Central government over its decision even as he underlined that they (the Congress party) did not question the objective behind the move.
Chidambaram said: "We are only questioning whether these objectives will be achieved."
"I don't understand why Rs 2,000 notes have been introduced when Rs 500 and Rs 1,000 notes have been demonetised?" he asked.
Also read:Demonetisation is in interest of our honest citizens who deserve a better India: PM Modi
Chidambaram also said that the withdrawal of Rs 500 and Rs 1,000 notes may not curb black money flow as unaccounted cash will be stashed in gold.
The former finance minister also questioned the government on its move of launching the Rs 2000 note. He asked: "Why did the government choose to issue Rs 2,000 note?".
"The move to demonitise didn't work in 1978 either," he said.
Here's what the former finance minister said:
Replacement of new notes with old notes must be done expeditiously with minimal problem to the poor, middle class people.
Govt had demonetised high-value currency before in 1978 and it failed.
Introduction of new series of notes is estimated to cost between Rs 15000- 20000 crore hence the economic gains of demonetisation should be at least equal to that amount.
Various governments considered demonetisation but it but was dropped considering economic gains will be very small & inconvenience will be very large.
We agree the objectives are sound, but will have to wait and see whether or not they are achieved.
Empirical evidence tells unaccounted wealth is largely stashed away in construction,jewellery; don't know how much is in hard cash.
I don't encourage or support unaccounted wealth or income, but there's a non-monetised economy, you can't call it black money.
Also read:
Rs 2000 notes have been introduced for big transactions: Finance Secretary