Somi Das
| Updated on: 10 February 2017, 1:49 IST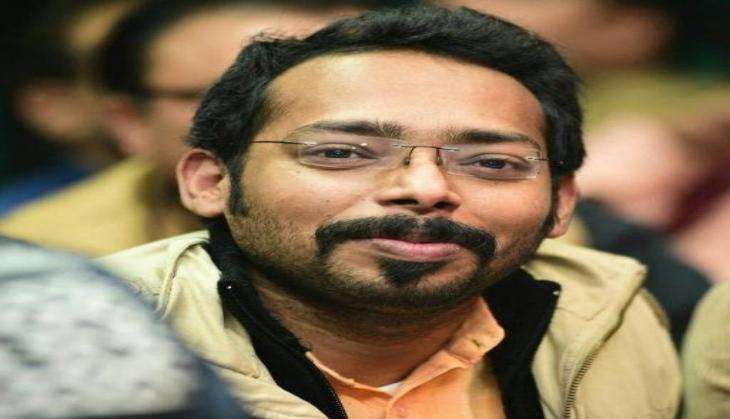 We have always known the existence of paid followers and fake likes on social media. But that entire syndicates exist to tarnish a political opponent's reputation, to churn out fake videos and stories in a systematic manner could come as a shock.
These India-based syndicates that describe themselves as "IT solution firms" have overseas employees or function through overseas servers. This helps them to function outside the realm of Indian laws. What makes the entire business even more filthy is that crores of rupees exchange hands. These were the findings of a sting operation done by the India Today.
Now, Aam Aadmi Party's IT and innovation head has decided decided to pursue the case legally. He alleges paid trolls are being used by political parties to malign AAP's image. However, in an interview with Catch he tells us that his concerns are far bigger than just routine political slandering on social media platforms.
1. Is there any particular reason why you are taking a personal interest in this case?
A. As an individual who has been on social media since the beginning, I have always supported the fight for a free social media. If its freedom is compromised, I am bound to raise my voice.
2. All that is very good but is there any political motivation?
A. Of course, the party also has an interest because negative campaigns are being run by paid trolls against us without the direct involvement of BJP.
3. Why do you take BJP's name?
A: Who else benefits? Maybe I should not be taking BJP's name directly. I recently wrote an article on how Thailand is a hotbed for tweets on Narendra Modi. There could be two possibilities to explain such a trend. Either a foreign company has been hired to make such tweets or some company in India is using proxy servers to tweet in favour of BJP or Modi.
BJP has a direct stake in maligning AAP and more so, Delhi Chief Minister Arvind Kejriwal. Recently, when Kejriwal visited the Golden Temple, the hashtag #NastikKejri started trending. How can visiting a religious place be equated to being nastik?
Interestingly, none of the active BJP or Congress handles participated in it. It was through promotional handles.
The working of such paid handles is not confined to creating fake hashtags. More worrying is the fact that they specialise in making any kind fake videos or fake stories and then circulating them on social media platforms.
Leaving aside political fights and coming back to the sting operation. Don't you think with a little bit of investigation, is it easy to differentiate between a fake story and a real one?
Yes, on Facebook and Twitter people are more conscious about the authenticity and the real source of the story. But what these people do is spread lies on Whatsapp. They push any fake video or a photoshopped headline on Whatsapp group. People don't bother to verify WhatsApp posts.
4. Does Twitter have any policy to prevent such paid trends?
A: When Twitter asks me to sign its privacy policy it also asks me to not use Twitter for any commercial purpose. For commercial purposes, the pay option is always available. But when someone starts charging from another person for tweeting, doesn't it breach Twitter's privacy policy?
5. Political slandering is an everyday reality of public life. But what is it that you want to achieve by pursuing the case?
A: True, political slandering whether online or offline has always existed. That's not even the main concern. The concern is what if the same firms offering to make videos and going to any length to malign a politician's are hired by anti-nationals. These firms could be used by powers outside India with vested interests to destabalise the country.
6. As far as the sting operation goes, does it track down only some companies who are being used by others? How will an investigation into it ensure that people funding such companies are caught?
A: It's simple. By tracking down the financial trail you can reach the real culprit. I am right now talking to my lawyers. Will pursue the case legally.