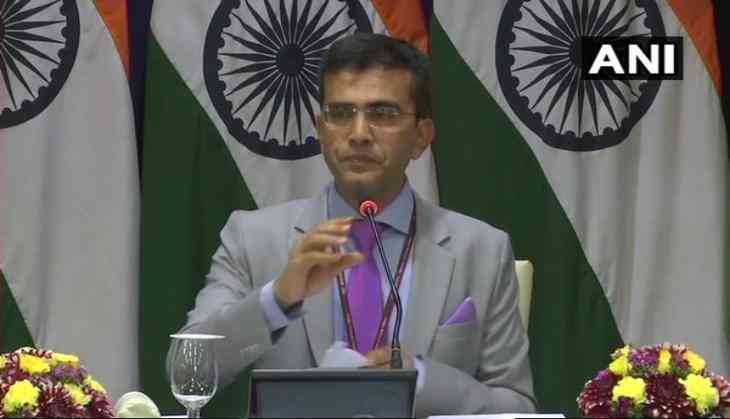 The Ministry of External Affairs (MEA) confirmed on Thursday that the Hong Kong authorities, who, under a treaty with the Indian Government, are obliged to surrender a fugitive wanted by India, have not sent word regarding Nirav Modi's whereabouts yet.
"So far we have not received any information about Nirav Modi or about his arrest from the Hong Kong authorities," said the spokesperson for the MEA, Raveesh Kumar.
"We are aware of the written reply submitted to Parliament which shared that Nirav Modi is in Hong Kong. We have requested the Hong Kong authorities to surrender Nirav Modi. There is an agreement between India and Hong Kong about surrender of fugitive offenders. We are still awaiting a response," he added.
The MEA had, on April 5, sought a provisional arrest of the absconding jeweller by the Hong Kong government in connection with the close to 2 billion dollar scam case.
Punjab National Bank had detected the scam in February, wherein Modi and Choksi had acquired separate letters of undertaking (LoUs) to avail credit from various sources and did not repay the loan.
The scam, which reportedly began in 2011, was detected in the third week of January this year after which the PNB officials reported it to the concerned agencies.
(ANI)