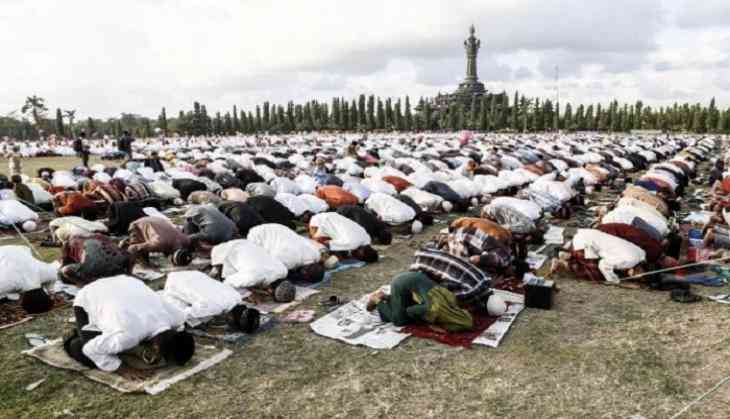 The Uttar Pradesh police has issued a notice to the firms and MNC's working in the Noida that employees cannot offer Namaz at public space and if it happens, the companies will be liable.
Companies in the Noida circle have been handed over a notice by the administration which has made clear that employees of the respective should not be allowed to offer Namaz at public spaces like park, roads etc. and if something of this sort happens, the companies will be solely responsible.
Earlier, the people have made an appeal and requested to the city magistrate to offer Namaz in the parks but it was straightaway declined by the administration.
As per the Sector 58 police station, the companies located in the area would be accountable if any employee (Muslim) is seen praying at the public space and the employees are specifically asked to offer their Friday Namaz at the mosques, Idgah or in the premises of the office during the working hours.
Noida: Police have issued a notice asking companies to ensure that no religious activities are carried out in a park in Sec-58 by their employees, that includes Friday namaz.Notice also states that companies will be held responsible if employees are found offering namaz in parks. pic.twitter.com/MY9PqzuDQk

— ANI (@ANI) December 25, 2018
News agency ANI tweeted saying, "Police have issued a notice asking companies to ensure that no religious activities are carried out in a park in Sec-58 by their employees, that includes Friday namaz.Notice also states that companies will be held responsible if employees are found offering namaz in parks."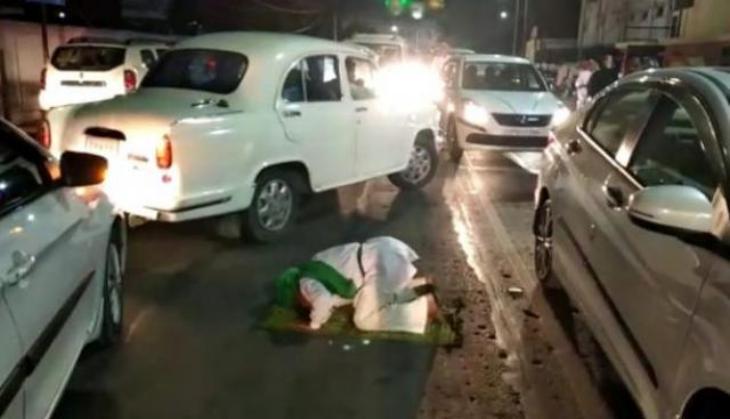 Man offering Namaz in open
SSP Ajay Pal Sharma of Noida told The Indian Express that "We want to inform you that there is no permission from the administration to conduct any kind of religious activity including Namaz offered on Friday in the Authority park in Sector 58. It has been often seen that the Muslim workers of your company assemble in the park to offer Namaz and I, the SHO, have told the group to not hold prayers in the park. Also, their plea to the city magistrate has not received any permission to do so
Also read: 'Sambit Patra removed as BJP spokesperson' post gets viral on social media; know the truth here