Somi Das
| Updated on: 8 September 2015, 17:18 IST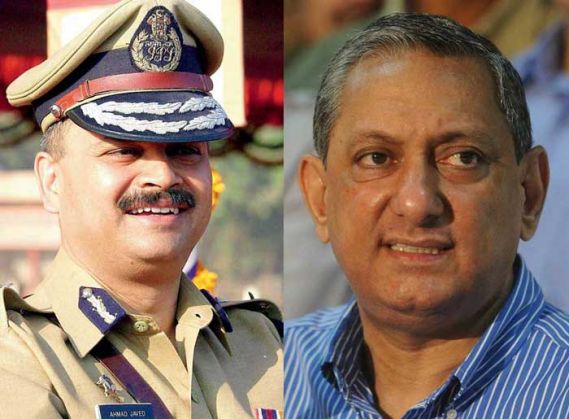 Mumbai's new Police Commissioner Ahmed Javed and his outgoing counterpart Rakesh Maria don't have much love lost between them. Their paths first crossed in 2014, when Maria was the chief of Mumbai ATS and very popular with the media, and Javed was the Additional Director General (Law and Order).
If one went by hierarchy, Javed was in line for the coveted post of Mumbai's Police Commissioner then. However, Maria, had the strong backing of the then NCP, the politically strong coalition partner of the Congress government led by Prithviraj Chavan. He eventually landed the top job.
Javed, on the other hand was promoted as the Director General (Home Guards). He openly criticised the Maharashtra government and the "injustice" meted out to him. A 2014 Indian Express article quotes him, "I am disappointed. If you know all the facts and if you think as a rational human being, you will draw the same conclusion."
Javed blamed the delay that the state government made in undertaking an IPS reshuffle in the state that led to his not being appointed the Police commissioner back then.
According to another Indian Express report, due to a lack of consent between the then Maharashtra Home Minister RR Patil and then Chief Minister Prithviraj Chauhan, the Maharashtra government refrained from making appointments despite a large number of senior posts being vacant in April 2013.
In an interview to The Hindu, he had said, "I haven't said I am unhappy about the proceedings, but yes, I must say that it is an injustice."
As mark of protest, he went on leave instead of taking charge as Director General, Home Guard. Rumours were afloat that he would resign. However, he did rejoin the force.
Today, life seems to have come full circle, with Javed landing the top job in Mumbai's police force. Incidentally, Maria was still taking personal interest in the high profile Sheena Bora murder investigation when news of his ouster became public.
Maharashtra Chief Minister Devendra Fadnavis has come down heavily on Maria for the disproportionate attention being given to the case by the Mumbai Police.