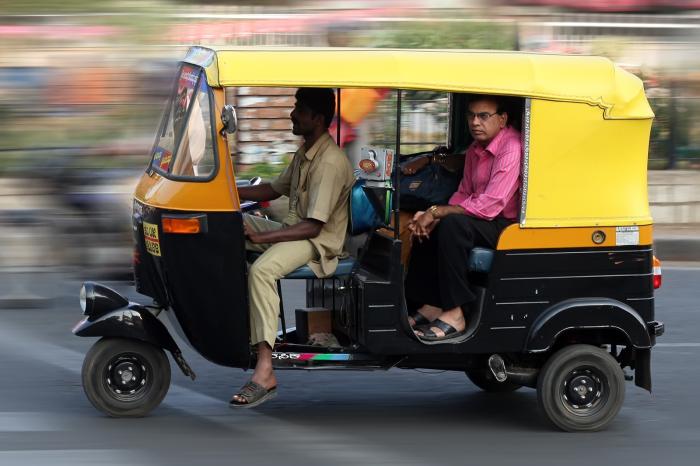 The Maharashtra government has announced to roll out one lakh new autorickshaw permits for the Mumbai Metropolitan Region (MMR), but with a condition. The applicant must be able to speak basic Marathi and should have a domicile certificate to show he has been a resident of the state since the last 15 years.
After making the announcement today, Maharashtra's Transport Minister Diwakar Raote, who is from the Shiv Sena, indicated that the same rule is likely to be extended to taxi permits as well in the future.
According to the government, under the given condition, the new permits that will be issued in November will help create jobs for the local youth.
The rule was always a part of the Motor Vehicles Act
According to the state government, this rule always existed, but was rarely followed. Raote added that he will ensure that the rule is now obeyed diligently.
Cannot deny permit on the basis of language: NCP
Meanwhile, Opposition parties have called it a politically motivated move aimed at the consolidation of Marathi votes for the upcoming civic elections. "We will not tolerate divisive politics on the basis of language, caste and creed," said Sanjay Nirupam, Mumbai Congress chief.
Sachin Ahir, Mumbai NCP chief, said, "It is true applicants should know the local language, but the state cannot deny permits only because someone doesn't know Marathi."
However, Trade union leaders have reportedly agreed, with conditions.
According to them, a majority of the drivers agree with the terms of being fluent in the local language and the submission of domicile certificates.
Raote has also given old permit holders time from 1 October to 30 October to renew their permits by paying a penalty of up to Rs 20,000.
Who is Diwarkar Raote?
Raote is the former mayor of Mumbai and a hard-core Sainik. He has always insisted on the use of Marathi in the government. During the tenure of the Congress-NCP in the government, he had once forcibly removed a nameplate put up outside the state chief secretary's office as it was not in Marathi.