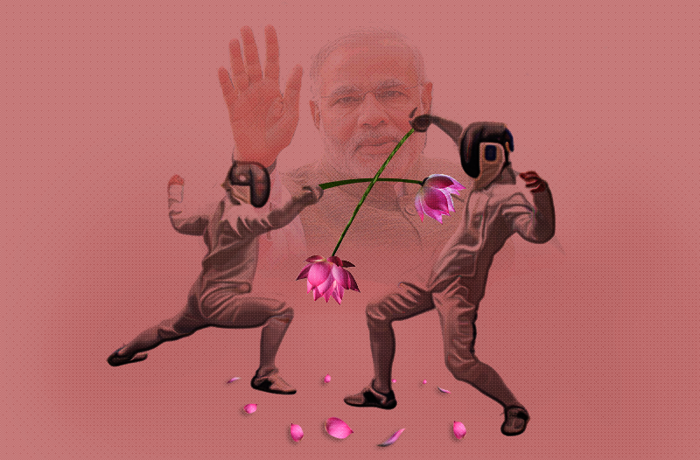 The BJP is reportedly close to taking action against MP Kirti Azad who accused Finance Minister Arun Jaitley of graft.
MP Shatrughan Sinha is under scrutiny for his remarks slamming the BJP\'s performance in the Bihar Assembly polls.
Other BJP members who have criticised the party include BJP MP from Bihar, RK Singh and veteran leader LK Advani, among others.
The BJP has yet to take action against its members who have been criticising the party, though it is apparently close to taking action against MP Kirti Azad who accused Finance Minister Arun Jaitley of graft, reports Mail Today.
MP Shatrughan Sinha is under the scanner too, for his salvos against the party during the Bihar assembly elections in November last year and his recent support of Kirti Azad whom he called 'a hero'.
Sinha has reportedly dared his party to fire him. "I have done nothing against the party, but they can expel me if they want," the actor-politician said. If they do expel me though, they should not forget Newton's third law: every action has its equal and opposite reaction."
Also Read: Advani is a good PM candidate: BJP leader Shatrughan Sinha targets Modi again
The BJP's Central Disciplinary Committee has said Kirti Azad failed to maintain discipline and embarrassed the party. A report has apparently been submitted on Shatrughan Sinha as well.
Since the Modi government was elected to power in 2014, BJP leaders have spoken out against the party on various issues, but the biggest issue was the Bihar assembly elections, when BJP leaders from Bihar accused the party's central command of ignoring the opinions of the local leadership.
Sinha had praised the victory of the Grand Alliance primarily composed of Nitish Kumar's JD(U) and Lalu Prasad's RJD, calling it a victory of democracy, and said that the issue of 'Bihari vs bahri' had been settled once and for all.
RK Singh, a BJP MP from Bihar had criticised the distribution of tickets before the elections and asked that responsibility for the BJP's failure in the state should be fixed. And veteran leaders LK Advani and Yashwant Sinha said the party had been "emasculated" over the past year.