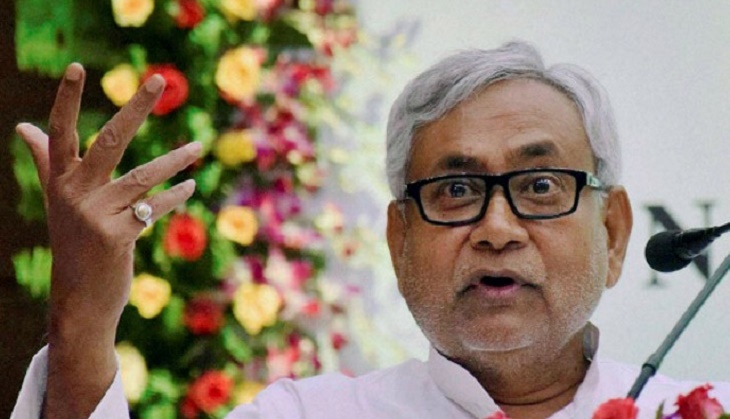 After the Patna High Court recently scrapped the Bihar Government's prohibition law, saying it was "draconian" in nature and application, Chief Minister Nitish Kumar today said that the liquor ban would be reinforced in the state, and if need be his government would approach the Supreme Court on the matter.
"From today, liquor ban has been reinforced in Bihar. Now, people are not wasting money on alcohol like before. It is inspired from Mahatma Gandhi. We will mark the centenary celebrations of Mahatma Gandhi's Champaran Satyagraha movement by implementing the new Act on Gandhi Jayanti," Nitish said.
Asserting that liquor consumption is a social stigma, Nitish said that prohibition would improve society.
He added that one should see how peaceful the environment has become in some villages after the prohibition was introduced, before which there was utter chaos.
"All the previous excise laws, including the one quashed by the high court on 30 September, would be repealed with the enforcement of the new Act. The people should go and see the post-prohibition peaceful environment in villages which earlier used to present a picture of chaos, especially in the evenings," he added.
Nitish said the prohibition is saving people's thousands of crores as they are not wasting it on alcohol.
"These savings will boost the economy of the state in the long run as people would invest it in businesses," he added.
The new Act contains harsher provisions such as making all adults culpable in case a liquor-related offence is committed in a house and imposition of community penalty in case of repeated offence of manufacturing liquor or trading in it in a village.
Some of the old provisions that would find place in the new law are penalising someone for allowing use of premises for a liquor-related offence, penalising a company and everyone in charge of its affairs if the offender is a company, and fining the owner of a house from where utensils meant for making liquor are found.
--ANI