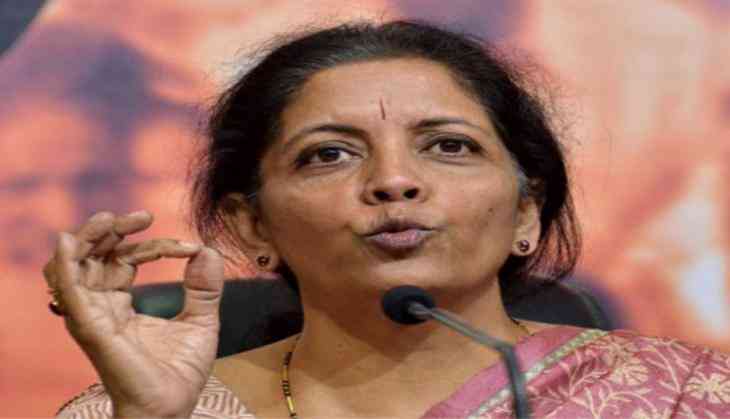 Taking a dig at the neighboring country Pakistan, Indian defence minister, Nirmala Sitharaman said India takes nuclear non-proliferation very seriously and unlike some of its neighbors, it does not believe in 'dirty bombs'
Ms. Sitharaman was attending a book release event in Delhi and while speaking to the people she said, India is complying with nuclear non-proliferation regulations despite not being a signatory to the non-proliferation treaty (NPT).
"We are signing nuclear treaties as a commitment to non-proliferation and are not supportive of illegal spread," she said.
"Unlike some of our neighbors, India does not believe in dirty bombs, we take non-proliferation very seriously," she added.
Defence Minister also said that infiltration bids from across the border with neighboring country 'Pakistan' have 'not come down'. "We are remaining alert, we will not entertain infiltration," she said.
Minister spoke further on the issue of rising militancy-related incidents in Kashmir and said the central government is working with the state government to deal with the matter.
"Efforts are going on and the government is engaged," she said, referring to the visits of the Centre'sinterculator who has been working with different sections of people in the state.
Ms. Sitharaman taking dig over Pakistan and the terrorism in the country said, India does not want an escalation in tensions, but it is for Pakistan to prove that their territory is not being used for terrorism.
Also read: JNU missing student returns, says she is fine and had gone out