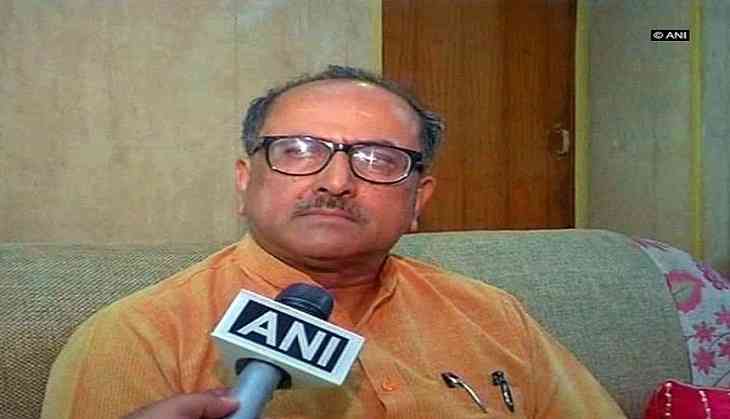 Jammu and Kashmir Deputy Chief Minister Nirmal Singh on Friday branded the cop lynching incident as 'murder' and assured action in the matter.
"I condemn it in the strongest words because it's a crime. It's a murder. The government will take it in that way and the police will take a strong action against them," Singh told ANI.
In an apparent reference to the separatists, Singh said that those people who claim that they are for the welfare of the people don't even utter a word when such incidents take place.
"This is a cowardice approach on their part. They should come out. These people only talk in favour of pro-Pakistani elements but when the question of our security forces come, these people don't act," he added.
Last night, Deputy Superintendent of Police (DSP) Mohammed Ayub Pandith was lynched to death by a violent mob in downtown Srinagar.
The deceased DSP was allegedly on surveillance and was clicking picture of people emerging from the Jamia Masjid mosque, when a mob attacked him.
After the situation became out of control, the cop in his own defence open fire through his service pistol on the mob, in which three people got injured.
The angry mob then proceeded to attack him more severely and ended up taking his life.
The police have recovered the body of deceased and are investigating the matter.
-ANI