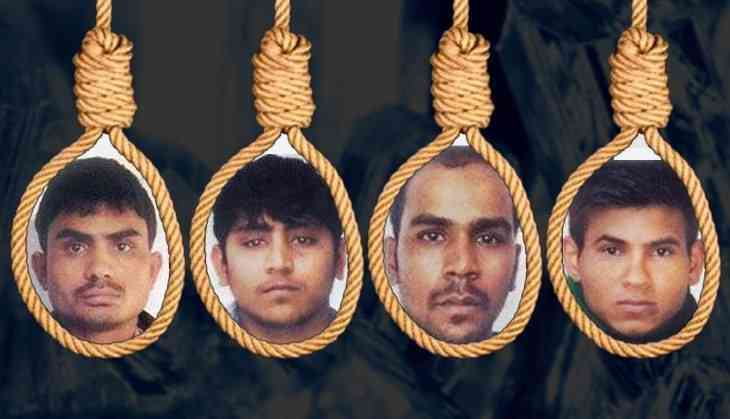 A Delhi court today issued a fresh death warrant for the execution of four Nirbhaya gang-rape and murder case convicts. The court ordered the execution of the convicts on 20th March.
The hanging of the convicts had been deferred several times in the past. Right after the dismissal of Pawan Gupta's mercy plea by President on Wednesday, the Tihar jail officials had approached Patiala House Court seeking issuance of a fresh date of execution.
Nirbhaya's parents were also in attendance in the court when the judge ordered a fresh execution date. Advocate ML Sharma put in an appearance for convict Mukesh during the proceeding.
In the meantime, AP Singh, legal representative for the convicts, stated that the hanging of the convicts, if it happens on 20th March, will be a Judicial killing as the convicts still have legal rights left.
Further datails awaited.
Also Read: 2012 gang-rape case update: President rejects mercy petition of Nirbhaya convict Pawan Gupta
Also Read: Nirbhaya Case: Convict Akshay Kumar files yet another mercy petition with President, just 3 days before execution