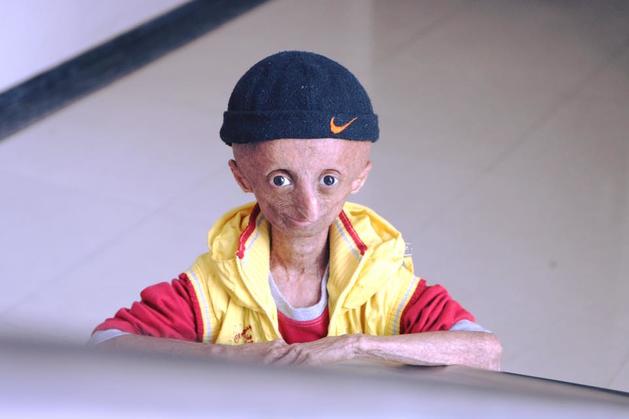 Nihal Bitla, India's face of progeria, passed away in Telangana on 2 May. He was 15-years-old. According to reports, Nihal - who suffered from arthritis - was admitted to the hospital on 2 May, following complaints of dehydration.
Nihal was suffering from a rare medical condition called progeria. He was diagnosed with the rare genetic disorder at the age of four. Nihal's body grew eight times faster than that of the average human being - adversely cutting down on his lifespan.
The average lifespan of a child with progeria is 13 years. India is home to around 59 people living with progeria, according to data from the Progeria Research Foundation.
Soon after his demise, a Facebook page called Team Nihal posted a picture of him.
Nihal had recently met Aamir Khan after he expressed his desire to meet the Dangal star on Facebook.