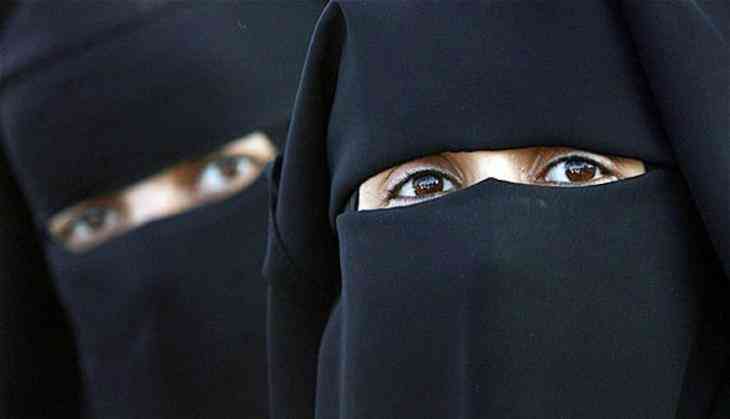 A triple talaq victim, Nida Khan has been facing life threats after she denied the Muslim clerics by challenging instant divorce and 'nikah halal'. The Bareilly based woman has been facing threats to leave the country in the next three days failing which she will be attacked with stones.
However, Nida Khan has been facing fatwa against her after a cleric at the influential Dargah Aala Hazrat seminary in Uttar Pradesh's issued a fatwa against Nida Khan calling for her boycott. Now, a fresh fatwa row had come on her way, that declares a cash reward for anyone who chops hair of the Bareilly-based woman, a triple talaq petitioner.
According to the fatwa issued by Moin Siddique Noori, an NGO head, a cash prize of Rs 11,786 has been announced for anyone who stones Nida. A fatwa has also been declared against Farhat Naqvi, the sister of Union minister Mukhtar Abbas Naqvi.
"Our group will award Rs 11,786 to anyone who stones Nida Khan and, shaves their heads and scares them away from India," Hindustan Times quoted All India Faizan-e-Madina Council head Noori as saying.
Speaking to ANI on Fatwa and cash reward, Nida Khan said, ''A fatwa has been issued against me which says whosoever brings chopped hair of Nida Khan will be rewarded with an amount of Rs 11,786.''
''If I do not leave this country within three days, I will be attacked with stones,'' Nida Khan said. ''These people issuing such fatwas should be stopped. I will take a proper appointment to meet PM Modi and will appeal to him about it,'' she said.
The fresh threat to triple talaq petitioner, Nida Khan comes days after a Bareilly court declared the instant divorce given to her as invalid.
Also read: UP: Shocking! 19-year-old Dalit rape victim walked to police station with a foetus in bag; case registered