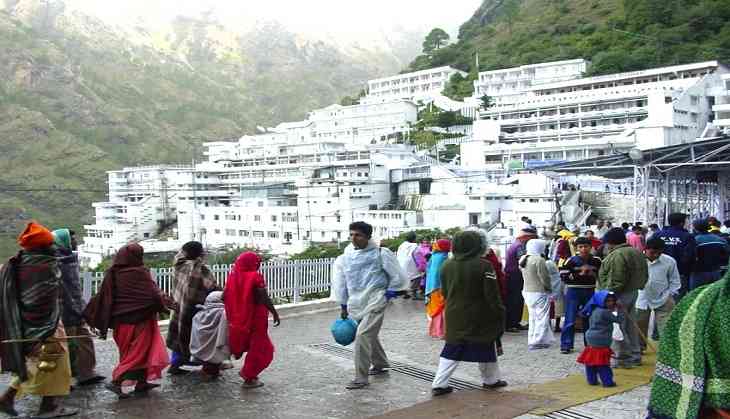 The NGT (National Green Tribunal), has issued an advisory on Monday and had said that it will allow only 50,000 devotees to enter the Vaishno Devi shrine situated in Jammu and Kashmir daily.
The tribunal further said that it will only allow 50.000 pilgrims will be allowed to move to the shrine everyday and they will be stopped at either Ardhkumari or Katra. It also stated that new construction is going on at present inside the complex of the shrine.
The NGT officals, earlier today, announced that a new path for pedestrians will be made leading to the shrine. Also, that path will have cars operated by battry and will start operating from November 24, this year.
Last year, the CEO of Shri Mata Vaishno Devi Shrine Board had ordered a report and have given details of the installation of the municipal solid waste (MSW) and sewage treatment plants (STPs) there.