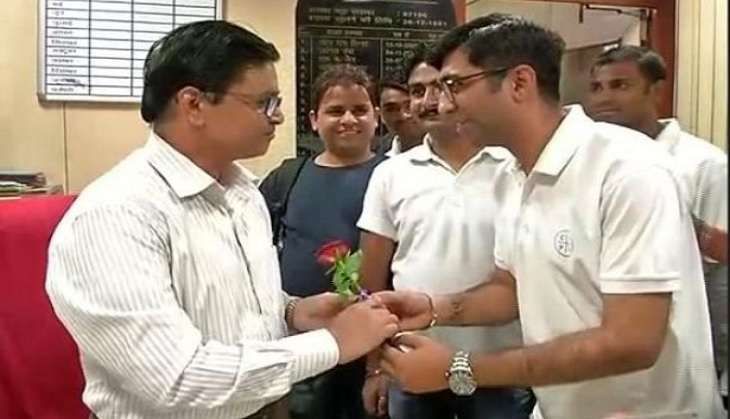 In a heart-warming gesture, members of a non-governmental organisation (NGO) in Delhi distributed flowers to bank employees in an effort to acknowledge their efforts in the demonetisation process.
A group of workers from the NGO, CIPL, distributed flowers to employees at the State Bank of India's Defence Colony branch in New Delhi.
"The job of an NGO is to help citizens for any kind of activity to ease the pressure and work load. Manpower is required to serve. Our project has been going on for seven days and earlier we were supporting the queues standing outside bank branches and ATMs and provided them snacks tea and water to them," a CIPL NGO worker told ANI.
"We realised that bankers also doing great effort to ease, so we decided to help them as we thought there was a need to appreciate their hard work. We will continue till there is smoothness in the flow. We have planned to cover 10-12 banks," he added.
The minute Prime Minister Narendra Modi announced the demonetisation of Rs 500 and Rs 100 notes, people across the country rushed to banks and ATMs to deposit/exchange and withdraw money respectively.
Read More: Facebook post claims to reveal a banker's plight post demonetisation
Banks have opened additional counters with employees working extra hours to cater the rush. Banks were kept open during weekend as per government's order following the demonetisation of Rs 500 and 1000 bank notes.
--ANI