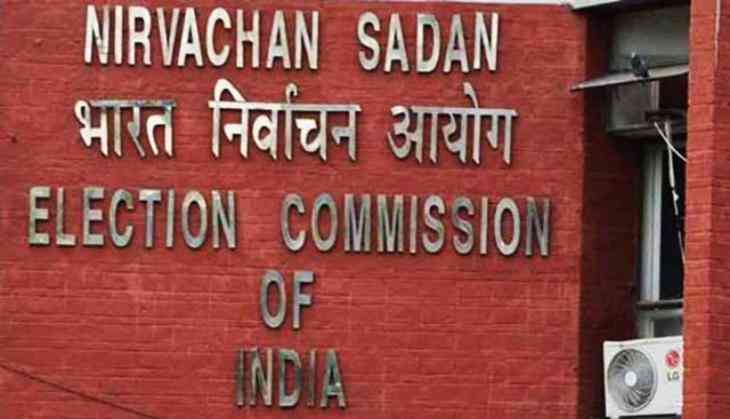 The Election Commission of India (ECI) has come up with new initiatives ahead of the Presidential election today.
This time unique serial numbered special pens of violet ink are being supplied centrally by the Election Commission so as to ensure that only instrument supplied by the poll watchdog is used for marking the ballot.
Before entering into the voting chamber, the polling staff will collect the personal pens, if anyone is possessing and will give the ECI special pen to MPs/MLAs for marking ballot. The special pen will be taken back once the member comes out of the voting chamber.
Voting by using any other pen may lead to invalidation of the vote at the time of counting under Rule 31 (1) (d) of the Presidential and Vice-Presidential Elections Rules 1974.
In another first, special posters have been prepared for do's and dont's so as to ensure a peaceful poll session, use of only ECI pen, maintenance of secrecy and non-issuance of whip etc.
Some other important points for the unversed:
-The polling time is from 10 a.m. to 5 p.m.
- A total of 32 polling stations have been established --- one in Parliament House room no. 62 and rest one each in the State legislative assemblies.
- The ballot paper will be in two colours - Green color Ballot for use by MPs and Pink color for use by MLAs.
- The ballot paper will have two columns - first column containing candidates' names and second column for marking preferences by electors.
-The ballot paper will be in English and Hindi for use by MPs and in official languages of the state and in English for use by MLAs.
- A total of 33 observers have been appointed by the ECI to oversee conduct of elections - Two in Parliament and one each in other 31 polling stations situated in the legislative assemblies.
-The ECI has permitted 14 Rajya Sabha members, 41 Lok Sabha members to vote in the state legislative assemblies instead in Parliament in today's Presidential elections. Similarly, it has permitted five MLAs to exercise their vote in Parliament and 4 MLAs to vote in other State legislative Assemblies.
The counting of votes will take place on July 20.
-ANI