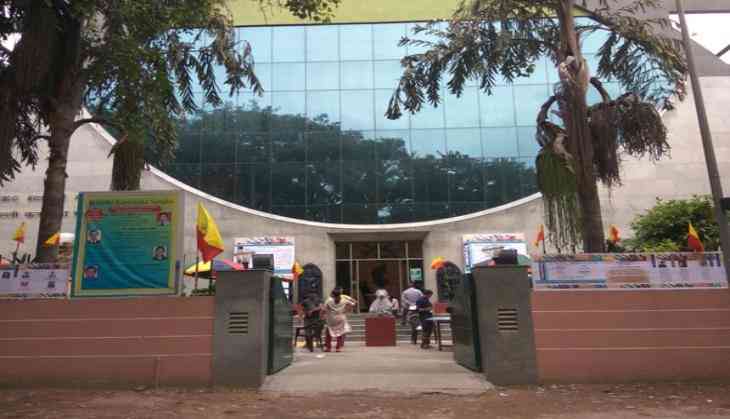 Fifteen renowned painters from Karnataka are exhibiting their works at the Delhi Karnataka Sangha in New Delhi. The event kicked off on 2 August and it is the first time an open air Karnataka art camp is being held in the national capital.
The event was inaugurated by Professor H.S. Shivprakash of Jawarharlal Nehru University. Even though the Karnataka Sangha in Delhi has hosted several exhibitions and cultural events in the past, this live and open air art exhibition is taking place for the first time. In addition, this is the first joint collaboration between the Delhi Karnataka Sangha and the Karnataka Lalithkala Academy.
Dr. M.S. Murthy, President of the Bengaluru-based Karnataka Lalithakala Academy, told ANI in an interview that this event marks the 50th anniversary of the Lalithakala Academy in Karnataka. He said that the aim of having such an event in the national capital was to introduce the rich art and cultural heritage of Karnataka to the non-Kannadiga community.
Emphasizing on the importance of visual communication through art, Dr. Murthy said, "Art is the mother of visual communication and we are aiming to give a glimpse of the art and culture of Karnataka all over India. As this is the only medium of art which breaches the boundaries of language, we aim to reach as many people as possible through this exhibition."
"Hopefully, this is the beginning of a beautiful initiative. We'll see how this works out and we'll organize many more such events in the future." he added.
Mr. Vasantha Shetty Bellare, President of the Delhi Karnataka Sangha, said, "This initiative is special because, unlike other art exhibitions, this is the first time the artists will be painting in front of the people so that the people can get an idea of their work"
Giving a glimpse of their art and the different forms of art they aim to exhibit, fifteen experienced and enthusiastic artists have been called in from various parts of Karnataka to showcase their talent.
Speaking to ANI about his painting, a contemporary artist, G. L. Baburajendra Prasad said that he aims to focus on the issues India faces at the moment. He said, "My paintings aim to show the kind of mindset Indians have these days."
Citing the example of the recent GST in his painting, Prasad said that aimed to depict that Indians are finding it hard to accept GST.
Another artist, Dr. Ashok S. Shatkar, said that he doesn't aim to depict anything in particular through his paintings. His only aim is to showcase the beauty of paintings as it is a diminishing form of art.
The exhibition is set to continue till 6 August.
-ANI